Steps to Become an Optician in South Carolina
In order to become an optician in South Carolina, you need to meet educational and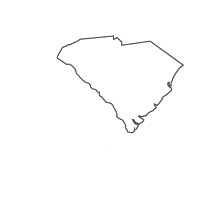 licensing requirements. The practice of opticianry in South Carolina is regulated by the South Carolina Board of Examiners in Opticianry. The board requires all applicants for licensure to successfully take a national certification exam, as well as take a board-administered practical exam. Below are the key steps to follow, to become an optician in South Carolina.
SPONSORED LISTINGS
Featured Program:
With regionally and nationally accredited Penn Foster Career School, it's never been easier to get the online training that will help you take the first step towards becoming an optician. Penn Foster offers an Optician Career Diploma program that will help you begin your career path in assisting optometrists and ophthalmologists:
Meeting Education Requirements
As a prerequisite to formal training in opticianry, you need to hold a high school diploma or equivalent. The South Carolina Board of Examiners in Opticianry provides two options in training for the profession. You may choose to complete an educational program in opticianry, or may opt to complete a two-year apprenticeship. Educational programs are offered by certain vocational schools and community colleges. You may choose between a one-year certificate program offered by vocational schools and a two-year associate's degree program offered by community colleges. The training covers areas such as anatomy of the eye, lens management, optical theory, optical dispensing, and ophthalmic dispensing. Students also learn about office management practice to prepare them for the business functions in opticianry. Training programs incorporate technical work and clinical experience, which give students the opportunity to build vital practical skills in opticianry. If you opt to complete an apprenticeship, you must be evaluated each year, on or before October 1st. Registered apprentices must also document four hours of continuing education, by October 1st each year. The South Carolina Board of Examiners in Opticianry requires apprentices to have a sponsor, who must be an optician licensed to practice in South Carolina, or may be an optometrist or ophthalmologist.
Optician Certification Requirements
Upon completion of formal training, you need to meet two certification requirements as established by the South Carolina Board of Examiners in Opticianry. This involves taking two certification exams to validate your knowledge and skills in opticianry. You must take a national certification exam administered by the American Board of Opticianry Examination (ABO). Opticians preparing for practice are also required to take a practical exam administered by the state board. The board gives the practical exam twice a year, in June and in December.
South Carolina Optician Licensing Requirements
A basic requirement in applying for licensure in South Carolina is to have a high school diploma or equivalent. Applicants are required to take a national certification exam administered by the ABO. Besides the national certification exam, applicants must take the South Carolina Practical Examination in opticianry. In order to take the practical exam, you must meet one of four criteria set by the board. First, completion of a two-year opticianry apprenticeship in South Carolina; second, completion of a two-year program in opticianry accredited by the Commission on Opticianry Accreditation (COA); third, provide a valid and current opticianry license from another state; and fourth, provide proof of two years of employment as an optician in a state that does not issue licensure. If applying for a license to practice as a contact lens dispensing optician, you must meet all requirements for opticians and successfully take the National Contact Lens Examination (NCLE).
Maintaining Proficiency Through Continuing Education
Once a license is issued, it remains active for two years. License renewal is dependent on completion of continuing education. You must document eight hours of continuing education credits at the time of license renewal. Out of these hours, two hours may be in practice management. Opticians who hold a contact lens license must document two hours in contact lens work. The South Carolina Board of Examiners in Opticianry requires all continuing education to be approved by the ABO-NCLE. Correspondence courses or online studies are not permitted by the board in meeting the continuing education requirement.
Optician Salary and Potential Pay
Opticians working in Columbia typically earn an annual salary of between $37,000 and $48,000. In Charleston, Mount Pleasant and Summerville, earnings range between $37,500 and $49,000 annually. The annual salary in Greenville falls between $38,000 and $50,000. A lower annual salary is found in Myrtle Beach, where opticians earn between $36,000 and $47,000 each year. Opticians working in Rock Hill enjoy higher annual salaries, within the range of $39,000 and $51,500.
Resources
American Board of Opticianry Examination (ABO) and National Contact Lens Examination (NCLE)
Commission on Opticianry Accreditation (COA)
South Carolina Board of Governors in Opticianry
South Carolina Association of Opticians