A dispensing optician in Alabama helps measure and fit spectacle lenses, frames, and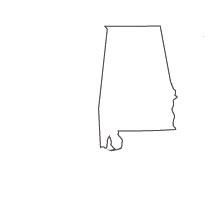 contact lenses, based on prescriptions issued by the eye doctor. They must be able to interpret and analyze prescriptions in order to create the right lenses and glasses for patients or to prescribe the best contact lenses. They also assist customers in style and budget, helping select frames and lenses based on both their prescription needs and their personal preferences.
Typically, opticians will complete an apprenticeship program that will last for two or more years. This program is the introduction to the field for most and may come with a formal education requirement. Individuals can earn an associate's degree in optical technology or opticianry, or they can complete various training programs and courses to become certified in their field. Most employers will prefer to hire opticians who complete education and formal licensure, whether or not it is required by state law.
Sponsored Listings
Featured Programs:

In our online Optician Training courses, you'll develop the foundational knowledge and hands-on skills to work as an optician in an optometrist office, retail optical business, or eye clinic. You'll cover fundamental topics to help you assist patients in selecting and fitting eye wear, and eye care in general. You'll also prepare to sit for industry certification exams
Selected Campus Locations:
Selected Programs:

Optician Education Requirements in Alabama
Although Alabama is one of the many states that does not have official licensing or education requirements on the law books for opticians, education is always beneficial to your career. Employers in the state set their own standards for opticians that they hire, including what kind of training and education is required. Still, regardless of state requirements, getting a formal education in this field can offer a lot more career prospects and a higher salary.
There are no opticianry schools in Alabama, but there are a number of online schools and programs from which people can obtain an education. They can study for an associate's degree in opticianry or complete another type of training course that is accredited in order to improve their knowledge in the field of optical technology.
More than ¾ of employers actually prefer to hire licensed candidates or to get their optical apprentices licensed as quickly as possible in order to have more credibility in their business. Many organizations and state groups have conventions and seminars throughout the year, which can be helpful for those seeking more industry education outside of a classroom setting.
Optician School and Certification Requirements
To become certified as an optician, the American Board of Opticianry maintains that people must pass the exam at the appropriate level for their training. ABO exams are offered at the beginner, intermediate, and advanced level. Those wishing to dispense contacts must also pass the exam that is offered by the National Contact Lens Examiners, which is separate from the ABO exam.
The Alabama Society of Dispensing Opticians has plenty of educational resources, training information, and other tools to ensure that you get all of the training that you need prior to taking an exam. Although no formal education or experience is required prior to the examination, it is highly recommended. The exams are offered twice annually, covering all areas of optical dispensing and optical health, including physics and biology, technology and equipment, measuring and fitting lenses and glasses, and more.
Many employers assist opticians and apprentices with exam costs and preparation, so be sure to check into that before you pay for your own exams or training courses. Regardless of what is required by law, the most successful opticians in Alabama will have completed an apprenticeship program and a formal degree before taking the ABO and NCLE exams to become certified to dispense and work as an optician.
Licensed Optician Requirements in Alabama
As mentioned above, there are no formal laws regarding licensing for opticians in Alabama. The state leaves designation of these requirements up to the various optical employers throughout the state. Many prefer to hire those with formal education and training, or to get their apprentices certified during their tenure in order to have a more reputable business. Not only is it better for your own career, but it is better for the future of the optical industry if you get licensed by passing the required exams.
Those who are licensed opticians can expect to earn as much as 20% more than those who are not, and can often advance their career into management roles or laboratory roles where they will earn more than they would with just job training experience. The ASDO has plenty of resources available to help opticians get an education and pass the required exams to become licensed. They can also help you better understand the benefits and value of getting licensed, even though the state does not require it.
Optician Salary in Alabama
The average annual salary for an optician in Alabama is $35,000. This will vary, of course, depending on the exact role that you take on and the level of training and experience that you have. Those new to the field or in an apprentice role will typically earn between $12 and $15 per hour, while the more experienced can earn up to $18 per hour or more.
Opticians in Alabama that work as managers of stores or offices, as well as those that work in sales, are the ones making the highest income in this field. Those who work as a general frame stylist or assistant will earn the lowest income. The outlook for Alabama opticians is on par with the national average and expected to see higher than normal growth through the next decade. Those who work in small offices and as lab technicians can expect to see the most opportunities for career development and growth, according to the Bureau of Labor Statistics.
Optician School and Continuing Education
The ABO and ASDO both have a lot of resources to assist with ongoing education and training in this field. There are conventions and seminars like OptiCon, which go on throughout the year, providing great industry training and networking opportunities. These events offer more practical experience than a classroom setting. Of course, there are also traditional courses available to further your education in this field.
This is an ever-changing industry and you need to stay on top of your own education and training in order to make sure that you are making the most of your optician career. You should look into all conventions, seminars, and online training courses that will help you improve your education and experience throughout your career. Many people see that there are no legal requirements and assume education is not necessary, but ongoing learning in a field like this is a must for success, regardless of what the law says.
Optician Resources
http://www.bls.gov/oes/current/oes292081.htm
http://www.bls.gov/ooh/healthcare/opticians-dispensing.htm