A professional Arizona optician is responsible for both dispensing and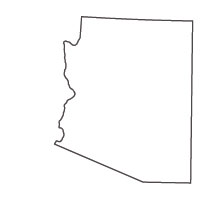 producing glasses, contact lenses, spectacle lenses and frames. An Arizona optician is also well-versed in interpreting all the necessary information provided on a doctor's prescription. Another facet of the job includes fitting patients with glasses and contact lenses. An extensive knowledge base also enables Arizona opticians to provide customers with assistance when it comes to finding the right size, style and color of frames.
Opticians in Arizona typically find employment in optometry offices or retail vision care stores. Pay rates differ according to the actual place of employment, although the basic job function of an optician in Arizona is relatively the same. To become an optician in Arizona, there are several different paths to take.
Sponsored Listings
Featured Programs:

In our online Optician Training courses, you'll develop the foundational knowledge and hands-on skills to work as an optician in an optometrist office, retail optical business, or eye clinic. You'll cover fundamental topics to help you assist patients in selecting and fitting eye wear, and eye care in general. You'll also prepare to sit for industry certification exams
Selected Campus Locations:
Selected Programs:

Optician Education Requirements
In the state of Arizona, prospective opticians are not required to hold any kind of formal degree from an accredited institution or university. Arizona has not established any guidelines that mandate a degree from a college or opticianry school in order to become a licensed optician. However, having a degree or certificate can enhance the prospects of attaining a job and advancing in this particular field.
Educational programs are offered by post-secondary schools and the completion of these programs result in the awarding of a certification. There is also the option of earning an Associate's Degree in Ophthalmic Dispensing from a university or college. These college programs typically take two years to complete while certification programs average a span of 12 months. Within these various curriculums, prospective opticians learn about the mechanics of lenses, how to measure and fit lenses, and the different lens types and styles. There is also a good deal of course material on optics, geometry and physics, and ophthalmic optics.
Optician School and Certification Requirements in Arizona
Opticians in Arizona have the option of earning a national certification, which requires a passing score on exams offered by a pair of specialty organizations. Those two organizations are the American Board of Opticians (ABO) and the National Contact Lens Examiners (NCLE). A passing score on these respective exams is required in order to become a licensed optician in the state of Arizona.
The national exams are computerized versions which test a candidate's ability to interpret prescriptions, dispense and fit lenses and glasses, in addition to all the specifics of the equipment used by a dispensing optician. Administrative functions are also included in the testing, along with several other disciplines.
Licensed Optician Requirements in Arizona
Arizona is among the 23 states which requires its opticians to earn a state a license. The Arizona state optician license process begins with a criminal background check. Past criminal convictions do not automatically exclude candidates as those convictions are reviewed on an individual basis. A final decision will be rendered as to whether or not a candidate with a past criminal conviction is eligible to receive a state license.
There is also an experience requirement to earn a state license. That requirement states that applicants, who have no formal education, must have three years of experience working as an optician. Applicants who have a two-year Opticianry Degree are required to have completed one year of work as an optician.
It is necessary for all applicants to pass the State Practical Examination before earning an Arizona opticianry license. In order to apply for that test, applicants must have already earned a passing score on the ABO and NCLE national exams.
Arizona also offers reciprocity with other states. Opticians looking to move to Arizona must hold a license from another state that has requirements that are similar to Arizona's or more advanced. In order to qualify for reciprocity, applicants must hold a license for eyeglasses and an additional license for contact lenses.
Optician Salary in Arizona
There continues to be a steady demand for opticians in the state of Arizona. Pay rates differ according to an optician's level of education and whether or not a state license has been granted. Opticians in Arizona can expect to earn an average of $37,330 per year. Meanwhile, more experienced opticians can expect to earn more than $55,000 annually in Arizona. The employment rate continues to grow as there is expected to be a 24% increase in the number of Arizona opticians within the next decade.
Optician School and Continuing Education
The state of Arizona requires its licensed opticians to continue their education. Licensed opticians are expected to successfully complete 12 credit hours of education every three years. Advanced technology and new products in the opticianry field make it necessary for opticians to stay up on the latest innovations. Various information about ongoing education is available through a wide array of resources within the state of Arizona.
Optician Resources
Arizona Association of Dispensing Opticians
This association provides information on ongoing education, along with local events, seminars, workshops and more.
This website offers a glimpse of what opticians can expect to make on an annual basis in the state of Arizona.
National Opticianry Examinations
This website offers a wealth of information about the NLCE and ABO exams, which are required in order to receive an opticianry license in Arizona.
Arizona State Board of Dispensing Opticians
Opticians and prospective opticians can attain all kinds of information on licensing requirements, continuing education, and career development on this state-operated website.
Labor Statistics on Dispensing Opticians
The U.S. Bureau of Labor Statistics has put together some national facts and statistics in regard to dispensing opticians.