Dispensing opticians in Arkansas help with the fitting of glasses and contact lenses,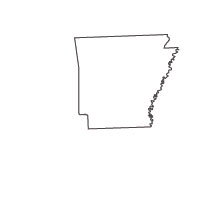 including interpreting and filling prescriptions that come from the doctor. They assist customers in choosing the right frames and lenses, both for their needs and their style preferences. They select, measure, fit, and adjust glasses and frames as needed, and create lenses to fit the prescription needs of each patient.
Arkansas opticians typically start in an assistant role or an apprentice program. They usually only have a high school diploma, although some may have higher education. Generally, opticians must undergo on-the-job training in order to become adept at their work. In some states, a formal education is required along with training in order to become licensed by the American Board of Optometry. Of course, whether or not licensing is required, it is always a good idea for opticians who want to make the most of their career.
Sponsored Listings
Featured Programs:

In our online Optician Training courses, you'll develop the foundational knowledge and hands-on skills to work as an optician in an optometrist office, retail optical business, or eye clinic. You'll cover fundamental topics to help you assist patients in selecting and fitting eye wear, and eye care in general. You'll also prepare to sit for industry certification exams
Selected Campus Locations:
Selected Programs:

Optician Education Requirements
Arkansas is one of the states in the U.S. that has laws and regulations regarding opticianry, including educational requirements. Before one can take the examinations offered by the ABO and the National Contact Lens Examiners (NCLE), they must complete a formal education program through a local school or an online program. This coursework will typically equate to an associate's degree, and will cover everything from interpreting prescriptions to dispensing and cutting lenses, among other duties.
Those who want to become an optician in Arkansas will be required to graduate from an opticianry school or program that offers at least 18 months of instruction. This program must be accredited by national organizations and approved by the Arkansas Board of Dispensing Opticians. Education will need to cover mechanics, occupational vision issues, measuring and fitting lenses and frames, and lens types and styles, as these are the topics covered on the exams.
Optician School and Certification Requirements in Arkansas
Arkansas opticians must pass the ABO and NCLE exams in order to become certified dispensing opticians. The exams are offered twice per year, and students must obtain a passing grade of at least 70 percent. Before taking the exams, of course, individuals must meet the educational requirements as well as any job training or apprenticeship programs. Usually, 18 months to 2 years of practical application through an apprenticeship is required in order to become licensed in the state.
Certification exams are offered for basic, intermediate, and advanced level opticians seeking licensure from the American Board of Optometry. In addition to this exam, the NCLE exam must be passed in order for an optician to dispense contact lenses, as well. The Opticians Association of Arkansas and the Arkansas State Board of Dispensing Opticians can assist opticians and those in training with the resources, educational materials, and information that they need to become certified as a dispensing optician in their state.
Exam costs range from about $200 each, there are some employers that have training programs which will cover the cost of exams for apprentices. Be sure to inquire about this if you are already working as an assistant or in an apprentice program.
Licensed Optician Requirements in Arkansas
Opticians in Arkansas are required to become licensed, as mentioned above. In order to do this, the formal education program must be completed. In addition, individuals must obtain hands-on job training that will prepare them for the practical applications of the role. The state law maintains that all opticians must complete an opticianry degree or certificate program and an apprenticeship in order to be eligible to take the required exams, which will result in licensure.
The ABDO has plenty of useful resources to assist you in getting the best education and training before taking the necessary exams. The board also helps explain the value of formal training and certification, as well as any continuing education requirements.
Optician Salary
In Arkansas, the job growth rate is on par with the national average for opticians. The field is growing in demand as more people develop eye health issues and conditions that cause vision impairment. The field is expected to grow as much as 20% in Arkansas through 2025, with the demand being highest in vision stores and eye doctors' offices.
An apprentice optician can expect to earn between $10 and $12 per hour in Arkansas. The average annual salary for a licensed optician can range between $25,000 and $35,000, depending on the level of experience and the location in which they work. Opticians who work in underserved areas or in businesses with a higher demand or more job responsibilities can often earn more than the average for their skills and abilities.
Optician School and Continuing Education in Arkansas
The optical field is always developing and changing, which means that opticians in Arkansas will also need to be continually learning and training in the field. The state board and Opticians Association will have conventions and other training events that you can attend to keep your education fresh. In addition, the American Board of Optometry sponsors OptiCon every year, which is a nationwide convention where opticians can learn about the business and industry, trends in technology, and other related topics.
Online training courses and programs to assist with continuing education are also available, and should be taken periodically throughout your career in order to maximize your knowledge and skill in your industry. Ongoing training and hands-on experience can help improve your career experience and education in the field, as well. Some employers will have specific ongoing education requirements, while others will simply require that you maintain licensing from year to year, which generally does not require ongoing education. However, this is an often-changing field and continuing education is a must for those who want to make the most of their careers.
Resources for Opticians
http://www.indeed.com/salary?q1=Optician&l1=arkansas
http://www.bls.gov/oes/current/oes292081.htm
http://www.bls.gov/ooh/healthcare/opticians-dispensing.htm