An optician in California will be responsible for helping fit eyeglasses, contact lenses, and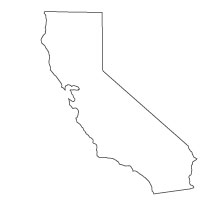 frames. They must be able to read and interpret the prescription issued by the doctor to create and choose the right lenses for each patient. Additionally, opticians assist customers in choosing the right frames, lenses, and contact lenses for their needs and/or style.
California opticians will typically work in optometry offices or retail eyewear stores. They may or may not have formal education when they start a position. Many begin as an optician's assistant or in an apprentice program, which allows for job training that fits the career. Some will attend a training program or optician school in order to become certified in their field, which can be done online or in a traditional college setting. Opticians are required to pass exams offered through the American Board of Optometry as well as the National Contact Lens Examiners in order to become licensed in their state.
Sponsored Listings
Featured Programs:

In our online Optician Training courses, you'll develop the foundational knowledge and hands-on skills to work as an optician in an optometrist office, retail optical business, or eye clinic. You'll cover fundamental topics to help you assist patients in selecting and fitting eye wear, and eye care in general. You'll also prepare to sit for industry certification exams
Selected Campus Locations:
Selected Programs:

Optician Education Requirements in California
In California, there are rules and regulations on the books regarding the training and certification of opticians. This includes obtaining a formal education from an optician training program in California, or one that operates online within the guidelines of the state laws. The state also differentiates between contact lens opticians and spectacle lens dispensers, so you will have to pass both exams if you want to be fully licensed in the state.
Educational programs will cover everything from eye health to fitting lenses, measurements, cutting lenses, assisting with frame selection, reading and interpreting prescriptions, and more. There is a lot of math and physics involved in this field, which is why obtaining a degree or program certificate is a must for those who choose this career. Courses typically run for 40 to 50 weeks, and can be taken in person or online to accommodate the needs of the student.
Optician School and Certification Requirements
The American Board of Optometry and the National Contact Lens Examiners are responsible for managing examination and certification of opticians and dispensing opticians nationwide, including those working in California. This state requires certification in order to license opticians to practice, so there is no option like some other states.
Exam fees vary and are mainly offered twice a year. The ABO also has various levels of exams for opticians depending on their skill level, including exams for beginners, advanced opticians, and those who want to become a master dispensing optician. Passing both of these exams is part of the required certification for opticians in California. The exams cover topics like:
 -Analyzing and filling prescriptions
-Dispensing spectacle lenses, frames, and contact lenses
-Fitting and making spectacle lenses and frames
-Patient education and service
Once you have passed these exams, you can apply for licensing with the state Board of Optometry. More information on licensing and certification can be found at the California Association of Dispensing Opticians.
Licensed Optician Requirements in California
There are 23 states that require licensing for opticians, and California is one of them. The Medical Board of California sets forth all of the rules and regulations for training, licensing, education, and certification. Before the Medical Board will issue a license, individuals must undergo a criminal background clearance at the state and federal levels.
According to California law, The Board of Optometry is responsible for registering all opticians, sellers, and dispensers of spectacle lenses and contact lenses. There is also a differentiation between those who work with spectacle lenses and those who work with contact lenses. Those who want to do both must follow all training and licensing requirements for both areas. In order to become licensed, optician apprentices or assistants must take and pass the exams offered by the ABO and NCLE. Each exam provides certification for a different area of focus. After the exam is completed, opticians can register for licensing by paying the registration fee and submitting their application along with the criminal check results and verification of the passed examinations.
The Registered Dispensing Optician program includes four different certifications:
 Registered Dispensing Optician (for the place of business)
 Registered Spectacle Lens Designers
 Registered Contact Lens Designers
 Non-resident Contact Lens Sellers
Optician Salary in California
According to the Bureau of Labor Statistics, the national outlook for opticians is around 24% growth through 2024. This is much faster than average, and California is on par with this rate of growth. An optician in California can expect to earn $16 per hour, on average, depending on their training and experience. The highest earning opticians make about $50,000 per year as dispensing opticians and/or business owners. Newcomers and apprentices typically can expect to earn about $13 per hour until they get some training and experience under their belt.
Optician School and Continuing Education
California has monthly events offered by CADO, which provide hands-on learning experiences, speakers, and education on interesting and uncommon topics to help you further your education and keep your knowledge sharp. This industry is constantly changing and it is going to be important for opticians to stay on track with their education. State license renewals might require some continuing education, too, so keep that in mind.
Topics covered in continuing education include things like handling difficult prescriptions, presenting and selling lenses in a patient-friendly manner, advanced optics topics, technology, industry news, and more. Becoming a member of this association can definitely benefit your career, both in terms of education and networking.
Optician Resources
http://www.mbc.ca.gov/Licensees/Dispensing_Opticians/
http://www.bls.gov/ooh/healthcare/opticians-dispensing.htm