Choosing a career is an important time in everyone's life and that's why it is important to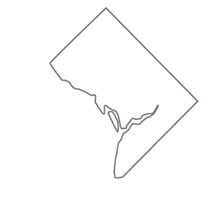 select a profession that is in constant demand. The eye care and eyewear industry is one that continues to expand, bringing a growing need for opticians in all different states, cities and regions. The rewards of choosing a career as an optician include competitive wages, job stability and job benefits. The life of an optician could pave the way for a brighter, more productive tomorrow.
Sponsored Listings
Featured Programs:

In our online Optician Training courses, you'll develop the foundational knowledge and hands-on skills to work as an optician in an optometrist office, retail optical business, or eye clinic. You'll cover fundamental topics to help you assist patients in selecting and fitting eye wear, and eye care in general. You'll also prepare to sit for industry certification exams
Selected Campus Locations:
Selected Programs:

Optician Education Requirements and Job Outlook in D.C.
A Washington, D.C. dispensing optician handles a variety of duties on an everyday basis. Dispensing opticians are well-versed in how to read customer prescriptions for glasses and contact lenses. They are also familiar with the necessary equipment used in this profession. That means knowing the intricacies of different kinds of lenses in addition to prisms.
The anatomy of the eye is an area opticians have come to fully understand and there is also a sound knowledge base when it comes to the wide array of eye diseases. A Washington, D.C. dispensing optician is also very hands on. Opticians fit customers with eyewear and contact lenses while also adjusting frames to fit each individual's exact needs. There is also a need to record precise measurements for new and replacement lenses. An optician also lends industry expertise to customers when it comes time for them to choose a frame.
Before a customer walks out of the door with any eyewear, an optician is the one who ensures that the customer experience is complete. That means accommodating each customer's eyewear purchase in the areas of style, comfort and appearance. An optician is an integral part of the eye care process.
In Washington, D.C., opticians can be found in all different kinds of workplaces. A physician's office, retail eyewear store, or department store are just a few of the settings where the service of an optician is needed. Opticians frequently work alongside doctors and optometrists as part of an eye care team of professionals that holds a great deal of accountability.
Opticians in Washington, D.C. are expected to be punctual, reliable and possess a close attention to detail. Opticians who find work in smaller-scale optical stores are sometimes asked to perform other minor duties, such as maintaining inventory and customizing lenses. An in-depth knowledge of eyewear combined with exemplary customer service is a recipe for a successful career as an optician in Washington, D.C.
Optician School and Continuing Education
In Washington, D.C., it is recommended that dispensing opticians hold a high school diploma or GED equivalency. There is no need to possess any post-secondary credits in order to begin training for a career as an optician in Washington, D.C.
Optician School and Certification Requirements
Optician certifications are available in Washington, D.C. through a host of vocational schools, technical institutes and community colleges. These post-secondary schools offer optician training programs that typically last anywhere from nine months to a year. Those programs introduce all of the concepts, techniques and terminology that dispensing opticians use in their line of work. Certification programs explore ophthalmic theories, ocular anatomy and physiology, ophthalmic dispensing, contact lens technology and more.
Many certification programs offered at post-secondary schools are also referred to as Ophthalmic Medical Technician Programs. An Associate's Degree in Ophthalmic Dispensing is offered by many colleges and universities. This will serve as an ample form of certification when applying for an optician job in the District of Columbia, although it takes two years for students to complete an Associate's Degree on a full-time basis.
Certifications are not regulated by the District of Columbia, although chances of employment are enhanced considerably when applicants hold an optician certification. The completion of an optician certification program will also serve as preparation for the nationally-recognized American Board of Opticianry (ABO) certification. This certification is a form of ongoing education for opticians who are looking to add to their credentials
Licensed Optician Requirements in Washington D.C.
About half of the states in the U.S. require opticians to obtain a state license. However, Washington, D.C. is not among that contingent as there is no license needed to work as a professional optician within the District of Columbia. This saves opticians both time and hassle as prospective employers will not ask to see any type of licensure.
Optician Salary in D.C.
The average salary of an optician in the District of Columbia is $36,280 annually. Opticians who find work in general merchandise stores earn a higher yearly salary than opticians employed by department stores. Top-end dispensing opticians can earn in excess of $55,000 per year in Washington, D.C. Job prospects are on the rise in Washington, D.C., while national job growth heightens more each year.
Resources
Washington, D.C. Optician Salaries
Check out how much opticians make on an annual basis while working in Washington, D.C.
The Optical Society of Washington, D.C.
Explore the latest news and learn about the upcoming events for opticians in Washington, D.C. This website offers a multitude of information for opticians in the D.C. area.
Job Openings for Dispensing Opticians in Washington, D.C.
Take a look at all the Washington, D.C. optician job openings on this comprehensive listing that provides a variety of options.
Optician Jobs in Washington, D.C.
This website offers a look at current job listings for opticians in the Washington, D.C. area.
Check out all the local opticians listed in Washington, D.C., complete with contact information.