Georgia is one of the best-paying states for opticians in the US. As a licensed dispensing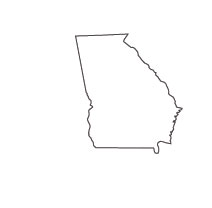 optician in Georgia, your work will primarily involve filling the written prescription orders issued by optometrists and ophthalmologists, and fitting customers with eyewear. Opticians also play an educative role by advising customers on how to care for their vision aids. The opticianry practice in Georgia is regulated by the Georgia State Board of Dispensing Opticians. To become an optician in Georgia, you need to complete a formal training program, as well as seek licensure. Outlined below are key steps to help you in preparing for practice in Georgia.
Sponsored Listings
Featured Programs:

In our online Optician Training courses, you'll develop the foundational knowledge and hands-on skills to work as an optician in an optometrist office, retail optical business, or eye clinic. You'll cover fundamental topics to help you assist patients in selecting and fitting eye wear, and eye care in general. You'll also prepare to sit for industry certification exams
Selected Campus Locations:
Selected Programs:

Optician Education Requirements in Georgia
Formal training for opticianry practice in Georgia can be acquired by enrolling for an educational program, or completing an apprenticeship. Various vocational schools and colleges in Georgia's cities offer opticianry training programs. Programs are offered at the certificate and associate's degree levels. Most certificate programs can be completed in six months, while associate's degree programs are designed to be completed in 24 months. Through training, students acquire entry-level skills for opticianry practice. Certificate programs cover the basic areas of vision care such as theory in optics, eye physiology and care of contact lenses. Associate degree programs provide more intensive training in vision care, and integrate a clinical practicum. Students also receive training in customer service skills and business concepts. It is important that you select a program accredited by the Commission on Opticianry Accreditation. If you wish to complete an apprenticeship, you need to submit an application to the Georgia State Board of Dispensing Opticians. The board provides guidelines for apprenticeship training.
Optician School and Certification Requirements
In order to validate your competencies in opticianry, the Georgia State Board of Dispensing Opticians requires you to undergo a certification process. This involves taking the national certification exam given by the American Board of Opticianry (ABO) and National Contact Lens Examiners (NCLE). You will be required to take the basic certification exams, which will assess your knowledge and skills in ophthalmic dispensing. You may check with the ABO-NCLE website for specific details on testing centers and testing dates.
Licensed Optician Requirements in Georgia
Applicants for licensure in Georgia are required to present their ABO-NCLE certifications to the Georgia State Board of Dispensing Opticians. The board also requires applicants to take the Georgia practical exam to assess practical competencies of candidates in opticianry. Successful candidates are issued with a two-year practicing license.
Optician School and Continuing Education
The Georgia State Board of Dispensing Opticians requires applicants for renewal of licensure to have completed ten hours of continuing education during the two-year licensure period. In addition, the ABO-NCLE certifications must be renewed every three years. Renewal of credentials requires completion of continuing education programs specified by the ABO-NCLE. The ABO-NCLE website provides details on continuing education requirements for the basic and advanced certifications.
Optician Salary in Georgia
Atlanta is one of the best practicing locations for opticians in Georgia. The annual salary range in Atlanta falls between $39,700 and $51,800. This does not include bonuses and benefits, which further raises an optician's overall earnings. Although Athens has a population of about 117,000, which is about one-quarter of Atlanta's population, the annual salary range is similar to that of Atlanta. A similarly high annual salary range is found in Roswell, which holds a population of about 90,000. Here, opticians earn between $39,700 and $51,800. In Columbus, which has a population of close to 200,000, the annual salary falls between $37,100 and $48,400. In Savannah, the annual salary for the profession ranges between $35,900 and $45,900. Most opticians in Macon earn between $37,000 and $48,200, while in Albany, most opticians earn between $32,900 and $42,900.
Resources
American Board of Opticianry and National Contact Lens Examiners (ABO-NCLE)
Commission on Opticianry Accreditation
Georgia Optometric Association
Georgia State Board of Dispensing Opticians