The consistently high annual salary range in many of Hawaii's cities makes it one of the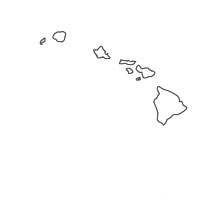 best practicing states for opticians in the US. To practice as an optician in Hawaii, you need to meet a formal training requirement, as well as seek licensure. The Hawaii Board of Dispensing Opticians provides two routes in training for the profession. You may complete an apprenticeship with a licensed dispensing eye care health professional, or you may complete an opticianry educational program that is accredited by the Commission on Opticianry Accreditation (COA). Thereafter, you may proceed to seek certification and licensure. The process involved in becoming a dispensing optician in Hawaii is outlined in the following steps.
Sponsored Listings
Featured Programs:

In our online Optician Training courses, you'll develop the foundational knowledge and hands-on skills to work as an optician in an optometrist office, retail optical business, or eye clinic. You'll cover fundamental topics to help you assist patients in selecting and fitting eye wear, and eye care in general. You'll also prepare to sit for industry certification exams
Selected Campus Locations:
Selected Programs:

Optician Education Requirements in Hawaii
A high school diploma or equivalent is a basic educational prerequisite for opticianry training in Hawaii. The apprenticeship option involves two years of full-time work as an optician with a licensed eye care provider. Such training must be directly supervised. The training allows you to build experience in handing of eyeglasses and contact lenses. For those seeking opticianry education, various vocational schools, community colleges and universities in Hawaii's cities offer training programs. If you're seeking basic knowledge and skills in opticianry, you may want to consider a certificate course. Training is usually completed in six to eight months, and imparts basic knowledge in vision care to students. Associate's degree programs provide more intensive training in optics theory, eye physiology, contact lenses, clinical studies, customer service skills, and business concepts.
Optician School and Certification Requirements
The Hawaii Board of Dispensing Opticians uses the certification exams given by the American Board of Opticianry (ABO) and National Contact Lens Examiners (NCLE) to assess the competencies of those preparing for practice. You are required to take two certification exams─National Opticianry Competency Examination (NOCE) and the Contact Lens Registry Examination (CLRE), to assess your knowledge and skills in ophthalmic dispensing. For specific details on testing dates and testing centers, you may check with the ABO-NCLE website.
Licensed Optician Requirements in Hawaii
The licensing of dispensing opticians in Hawaii is performed by the Division of Professional and Vocational Licensing under the Department of Commerce and Consumer Affairs. As a prerequisite to seeking licensure, you must meet a formal training requirement. This may relate to completion of a two-year apprenticeship, or graduation from an opticianry educational program that is accredited by the COA. Applicants for licensure must take both the NOCE and CLRE exams, which are given by the ABO-NCLE. Successful applicants are issued with a two-year practicing license, which expires on July 1st of each even-numbered year.
Optician School and Continuing Education
As a licensed dispensing optician in Hawaii, your license remains valid for two years. Application for licensure renewal is made to the Hawaii Board of Dispensing Opticians. Additionally, in order to keep your ABO-NCLE certifications active, you are required to complete continuing education programs during each three-year certification cycle. You may check with the ABO-NCLE website for details on continuing education requirements.
Optician Salary in Hawaii
The annual salary for opticians in Honolulu, the capital city of Hawaii, is amongst the highest in US cities. Most opticians in Honolulu draw an annual salary in the range of $42,700 and $55,800. Honolulu holds a high population, which is close to 400,000. Most of the other cities in Hawaii are considerably smaller, holding a population of between 30,000 and 50,000. However, a similar attractive salary range of between $42,700 and $55,800 is found in cities such as Hilo, Kahului, Kaneohe, Pearl City and Waipahu. This makes Hawaii one of the best practicing locations for opticians in the US.
Optician Resources
American Board of Opticianry and National Contact Lens Examiners (ABO-NCLE)
Commission on Opticianry Accreditation
Division of Professional and Vocational Licensing
Hawaii Board of Dispensing Opticians