The time for a new career is at hand. Joining a promising new profession is achievable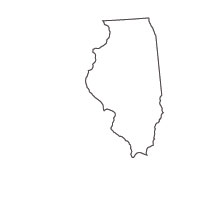 with just a limited amount of training. Becoming an optician won't take years of schooling and there will not be any high tuition costs. Job stability could be part of your future as the need for opticians continues to grow. This field is experiencing high job growth as it is the right time to become an optician and enjoy competitive pay along with lasting job security.
Sponsored Listings
Optician Education Requirements and Career in Alabama
An Illinois dispensing optician helps customers find the right corrective lenses for them. That is achieved by knowing all the functions of the eye as opticians are extremely well-versed in the anatomy of the eye. However, there is much more to the process of distributing new glasses or contact lenses to customers.
Featured Programs:

In our online Optician Training courses, you'll develop the foundational knowledge and hands-on skills to work as an optician in an optometrist office, retail optical business, or eye clinic. You'll cover fundamental topics to help you assist patients in selecting and fitting eye wear, and eye care in general. You'll also prepare to sit for industry certification exams
Selected Campus Locations:
Selected Programs:

The process starts with the ability to interpret customer prescriptions. Opticians readily identify eye conditions that are incomprehensible to most people. That includes a full understanding of eye diseases and conditions. Illinois opticians use all the pertinent information at hand before fitting customers with the proper eyewear. Their expertise also assists customers when it comes time to choose frames for their glasses. Opticians can recommend the right style, size and color that fits best with each customer's individual needs.
Opticians take precise measurements for frames and make preparations for optical lab work, in which frames are mounted and shaped. Once frames are completed, opticians ensure the fit meets the exact specifications of each customer. Any additional customer requests are also attended to by a dispensing optician in Illinois.
Opticians are employed in a host of different locations throughout the state of Illinois. Stores specializing in eyewear regularly employ a number of opticians. That number is generally determined by the volume of business and the size of the store. Opticians also work in physicians' offices and perform the same duties they would in a retail store. Optometrists frequently rely on opticians to carry out the eye care process and ensure customer satisfaction.
Illinois opticians possess good people skills as well as a close attention to detail. A dispensing optician is entrusted with a host of responsibilities and displays dependability and professionalism at all times. The eye care experience relies heavily on the work of opticians as they could mean success or failure for a private eye care business.
Optician Salary in Illinois
Opticians make an average salary of $39,000 per year in the state of Illinois. That can range higher or lower, depending upon the exact position held by an optician as well as the location of their employment. More experienced opticians have the potential to earn higher than the average yearly income as the job market continues to employ a higher number of opticians every year. That job growth is expected to increase by 19% within the next 10 years, opening up a wealth of opportunities for dispensing opticians.
Optician School and Certification Illinois
Since there is no licensing requirement for opticians in the state of Illinois, most employers will require a certification to grant employment to a dispensing optician. Certifications are earned by completing an optician program offered by an accredited post-secondary school. Technical institutes, vocational schools and community colleges offer these programs, which teach all the necessary skills a dispensing optician uses in this line of work.
Certification programs last between nine months to a year, depending upon the specific curriculum. Throughout the program coursework, opticians are instructed in the areas of ocular physiology, contact lens technology, ophthalmic theories and ophthalmic dispensing. This type of coursework is also offered in a college setting as graduates earn an Associate's Degree in Ophthalmic Dispensing, which can be completed through four full-time semesters. An Associate's Degree is considered as the equivalent of an optician certification from an accredited program.
Ongoing education is also available through the American Board of Opticianry (ABO), which offers its own certification. To earn this certification, a passing score must be registered on the ABO certification exam.
Optician School and Continuing Education
Beginning an education as an optician in Illinois does not require any post-secondary school credits or degrees. A high school diploma or GED equivalency is recommended. Candidates are expected to handle written assignments as well as carry out practical training exercises.
Licensed Optician Requirements in Illinois
Optician licenses are required in about half of the states within the U.S. Illinois is not among those states as there is no Illinois opticianry licensing board that exists. That means that opticians in Illinois do not have to go through any kind of process that would require them to show proof of licensing in order to gain and maintain employment.
Optician Resources
Browse through the state of Illinois and find out the average annual salary for opticians, according to location.
Search through the job listings on this website that caters to opticians looking for employment in the state of Illinois.
Illinois Association of Opticians
This association offers a host of online resources that are useful to Illinois opticians.
Optician Job Listings in Illinois
Check out the numerous optician job listings throughout the state of Illinois on this website and apply online through direct links.