Achieving a career goal first starts with choosing a profession. There are a vast amount of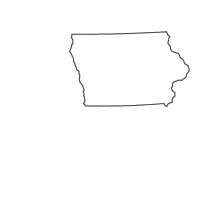 choices, but only certain careers can provide stability for years to come. The eyewear and eye care industry is one that continues to expand, bringing about a need for more opticians every year. Opticians are in high demand and that has translated into a high number of job openings that offer competitive pay and quality benefits.
Optician Education Requirements and Job Overview in Iowa
An Iowa optician possesses a unique skill set that combines customer service, technical knowledge and the ability to take a hands-on approach. Just about every customer in the vision care sector begins their experience in the presence of an optician, who is able to decipher customer prescriptions and point them in the right direction.
Sponsored Listings
Dispensing opticians work closely with ophthalmologists and optometrists to provide customers with quality vision care. An optician in Iowa is very adept at knowing the anatomy of the eye and its functions. That also means having the knowledge to identify eye conditions and diseases.
Featured Programs:

In our online Optician Training courses, you'll develop the foundational knowledge and hands-on skills to work as an optician in an optometrist office, retail optical business, or eye clinic. You'll cover fundamental topics to help you assist patients in selecting and fitting eye wear, and eye care in general. You'll also prepare to sit for industry certification exams
Selected Campus Locations:
Selected Programs:

Opticians also lend a hand when it comes to selecting frames for glasses. Iowa opticians take measurements, make adjustments to frames and offer advice on the types of style, symmetry and size that suits each individual customer. Opticians provide customers with the most useful information, so they can make the most informed decision when choosing a pair of frames.
The setting for a dispensing optician's workplace comes in a wide variety. Retail eyewear stores, private physician practices and department stores are some of the various workplaces for Iowa opticians. Many times, the performance of an optician is very telling to how successful that particular business has grown to be. Opticians are a very important component in the vision care industry.
The characteristics of an Iowa optician start off with having good people skills. Since there is a good deal of customer service, opticians in Iowa are very personable. There is also a close attention to detail which enable opticians to be very meticulous in the approach to their work. Opticians in Iowa are also reliable and capable of handling a variety of duties in the workplace.
Optician School and Certification Requirements
An optician certification in Iowa is not issued by a state-affiliated board. In order to earn a certification, an accredited optician curriculum must be completed. This type of curriculum is offered through various programs that generally last anywhere from nine months to a year. The programs that offer optician certifications are located various institutes and colleges.
An Associate's Degree in Ophthalmic Dispensing is also offered by many colleges and universities, although that typically takes a bit longer to complete than a certification program. Both are acceptable qualifications that are required by most outlets looking to hire new opticians. Quite often, the first job requirement is to hold an accredited certification.
Throughout the coursework in a certification program, opticians learn ophthalmic theories, anatomy of the eye, ophthalmic dispensing, ocular physiology, contact lens technology and other areas that are specific to the job. Written, oral and practical exams are part of the coursework, which differs slightly according to each program's curriculum.
Certifications are also offered to qualified Iowa opticians through the American Board of Opticianry (ABO). This organization offers exams that are recognized on a national level and serve as an additional credential that can assist in gaining employment. However, this ABO certification is not mandatory in the state of Iowa.
Optician Education Requirements
In the state of Iowa, it is recommended that a high school diploma or GED equivalency be attained before beginning educational training as an optician. Neither of those are mandatory, although there are basic comprehension skills needed throughout the educational training.
Licensed Optician Requirements in Iowa
Iowa is not among the nearly two dozen states that requires opticians to hold a license. There is no board that oversees the process of becoming an optician, which also means there are no state exams, application fees or renewal process. Iowa optician certifications do not serve the function of a license.
Optician Salary in Iowa
A full-time Iowa optician salary averages out to $32,000 per year. That is just a mean figure as there is the potential to make as much as $46,000 on an annual basis as an Iowa optician. Experienced opticians have a large selection of job opportunities in Iowa as there has been steady growth in this profession, which is expected to continue. In the next six years, there is expected to be a 20% increase in Iowa optician jobs.
Resources
Iowa opticians can use the resources offered by this association to further their careers and become more informed about being an optician in Iowa.
Job Opportunities for Opticians in Iowa
Browse through this website's comprehensive listing of current optician job opportunities in Iowa.
Look through this listing of opticians who are based in the state of Iowa.
Peruse the current job openings for opticians throughout the state of Iowa on this website, which specializes in listing optician jobs.
This nationally recognized association offers certifications to qualified Iowa opticians who are looking to enhance their credentials.