Preparing to become an optician in Maryland does not require extensive formal training.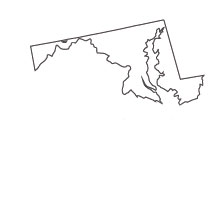 Maryland is amongst a minority group of US states without established standards to govern training for the profession. Nonetheless, many opticians prepare for the field by taking formal courses in opticianry. Others choose to complete an apprenticeship with a licensed optician, which allows them to build skills for practice. As an optician, you need to have good eye-hand coordination to handle small, specialized tools for making adjustments and repairs to eyewear. Good communication skills and strong customer service skills are essential for relating efficiently with customers. Opticians must also have some knowledge of sales and inventory management. The following steps can help you to prepare for a career as an optician in Maryland.
Sponsored
Optician Education Requirements in Maryland
Without official standards to govern training for the profession in Maryland, many opticians opt for on-the-job training. However, various training institutions in Maryland offer programs to help prepare for the profession. For formal training, you may want to explore opticianry courses offered by certain vocational schools and community colleges. Entry into these programs requires a high school diploma or equivalent. It helps if you took courses in algebra, basic anatomy, physics, and trigonometry in high school. Certificate programs typically take a year to complete, while associate's degree programs are designed to be completed in two years. Through the coursework, students learn about optical theory, eye physiology, lens management, and business management. Training also includes technical instruction, which allows students to build skills in taking eye measurements, and fitting and adjusting eyewear. Some schools offer an internship experience, which gives students the opportunity to engage in supervised clinical work.
Optician School and Certification Requirements
The Maryland Board of Examiners in Optometry recognizes three categories of optometrist, based on competence in handling of pharmaceutical agents: therapeutic pharmaceutical agent (TPA), diagnostic pharmaceutical agents (DPA) and non-certified optometrists. Certification in Maryland is a voluntary decision, but earning credentials will enhance your career prospects. It is a good idea to seek certification from the American Board of Opticianry (ABO) and National Contact Lens Examiners (NCLE). These organizations offer nationally recognized certifications, which are sure to boost your professional growth as an optician in Maryland.
Licensed Optician Requirements in Maryland
To practice as an optician in Maryland, you need to apply for licensure from the Maryland Board of Examiners in Optometry. The board requires applicants to have completed training at an accredited school of optometry. Applicants should also have achieved a pass score in all four sections of the exam administered by the National Board of Examiners in Optometry (NBEO). In addition, applicants must take an open book exam on Maryland Optometry Law, and achieve a minimum score of 75 percent.
Optician School and Continuing Education
Practicing opticians in Maryland are required to meet continuing education requirements in order to keep their licenses active. The Maryland Board of Examiners in Optometry provides various options for meeting continuing education requirements. This includes board meeting attendance, clinical observation, journal and internet courses, lectures, presented programs, pro bono work, and published papers. Continuing education requirements are established for a two-year renewal cycle. Each category of certified optometrists must meet the requirements that apply for their classification. TPA certified optometrists must document 50 hours of continuing education, with 30 being therapeutic hours, and hold current CPR certification. DPA certified optometrists must document 36 hours, with 6 being diagnostic hours, and hold current CPR certification. Non-certified optometrists must document 36 hours of continuing education. Maryland opticians who hold the ABO and NCLE credentials also need to renew their certifications every three years.
Optician Salary in Maryland
Maryland is amongst the few US states where opticians enjoy comparatively high salaries. However, great variations are evident in optician salaries in Maryland, ranging from $30,000 to upwards of $100,000. Cities where opticians earn between $43,000 and $47,000 include Baltimore, Columbia, Bethesda, Potomac and Rockville.
Resources
American Board of Opticianry (ABO) and National Contact Lens Examiners (NCLE)
Association of Regulatory Boards of Optometry
Association of Schools and Colleges of Optometry