If you're thinking about becoming an optician in Massachusetts, two options are available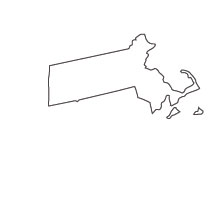 for you. You may complete a formal training program, or choose to undergo an apprenticeship with a licensed optician, optometrist or ophthalmologist. Massachusetts is amongst the few US states where opticians earn significantly high salaries. By investing in preparing for the profession, you can look forward to a rewarding career as a optician in Massachusetts. The steps outlined below will help you get started on your career as an optician in Massachusetts.
Sponsored Listings
Featured Programs:

In our online Optician Training courses, you'll develop the foundational knowledge and hands-on skills to work as an optician in an optometrist office, retail optical business, or eye clinic. You'll cover fundamental topics to help you assist patients in selecting and fitting eye wear, and eye care in general. You'll also prepare to sit for industry certification exams
Selected Campus Locations:
Selected Programs:

Optician Education Requirements in Massachusetts
For formal training in opticianry, you need to have earned a high school diploma or equivalent. Suitable subjects to have taken in high school include algebra, basic anatomy and physics. For extensive training in the field, you may want to enroll for a two-year associate's degree program in opticianry. Applicants who already hold a Bachelor of Arts or Bachelor of Science degree can complete the program in one year, on the accelerated mode. Students are instructed on various areas of opticianry, preparing them for entry into practice. This includes fitting and dispensing of eyewear, analyzing ophthalmic prescriptions and eye physiology. Through the technical instruction, students learn how to use specialized optical instruments to measure and record patient information. A program that offers comprehensive training in opticianry is one that incorporates an internship experience. This provides students with the opportunity to build practical experience through taking case histories and engaging with customers about their eye care needs. Upon completion of training, graduates can apply to take both local and national certification exams.
Optician School and Certification Requirements
Whether you choose to complete a formal training program, or you undergo an apprenticeship, certification is a requirement upon completion of training in Massachusetts. This involves taking both state and national certification exams. However, the Board of Registration of Dispensing Opticians requires applicants to first take the national certification exams administered by the American Board of Opticianry (ABO) and National Contact Lens Examiners (NCLE). The Board of Registration of Dispensing Opticians recommends taking of the ABO during the first year of training or apprenticeship, and taking the NCLE during the second year. The exams are offered twice a year, in May and November. The Massachusetts practical exam is also administered twice a year.
Licensed Optician Requirements in Massachusetts
Licensure in Massachusetts is granted by the Board of Registration of Dispensing Opticians. Applicants for licensure must have graduated from a two-year formal training program in opticianry, accredited by the Commission on Opticianry Accreditation. Applicants who have completed a one-year educational program in opticianry should also have completed an apprenticeship of at least 18 months. The board has established standards for evaluating a recognized apprenticeship. Applicants must also have taken the ABO and NCLE certification exams, and attained a pass score. Practicing opticians are required to renew their licenses every two years.
Optician School and Continuing Education
The Massachusetts Board of Registration of Dispensing Opticians has documented approved courses or programs that count as continuing education. All licensed and dispensing opticians are required to complete at least 12 contact hours of continuing education activities before the end of each licensure period. Six of the 12 hours must relate to dispensing of eyeglasses or spectacle lenses, while six hours must relate to dispensing of contact lenses.
Optician Salary in Massachusetts
Massachusetts is one of the top-paying areas for opticians in the USA, with an annual mean wage of about $52,000. Opticians working in large cities such as Boston, Springfield and Worcester, attract significantly higher salaries than their counterparts based in smaller towns. Salaries fall in the range of $45,000 to upwards of $55,000 in the large cities.
Optician Resources
Board of Registration in Optometry
Commission on Opticianry Accreditation
Division of Professional Licensure Board
Opticians Association of Massachusetts
Massachusetts Eye and Ear Optometry and Contact Lens Service