Optometry is a great career to explore in Michigan, if you're keen on the vision care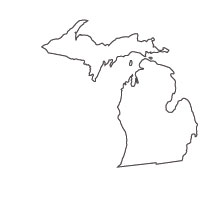 path. As an optician in Michigan, you can look forward to a rewarding career dispensing, adjusting and repairing eyewear. Opticians also apply customer skills routinely in their work as they must assist customers to select and fit appropriate frames, contact lenses and other optical devices. Below are the necessary steps in preparing to become an optician in Michigan.
Sponsored Listings
Optician School and Certification Requirements
Certification for opticians in Michigan is a voluntary decision as there are no state agencies that enforce certification for the profession. However, being certified is the best way to validate your competencies as an optician. Besides, you can look forward to significantly better job prospects once you have earned your credentials in opticianry. Certified opticians in Michigan earn significantly higher salaries than their non-credentialed counterparts. It is a good idea to seek certification once you have completed your training in opticianry. To earn nationally recognized credentials that will enhance your career prospects, check with the the American Board of Opticianry (ABO) and National Contact Lens Examiners (NCLE) for details on certification exams.
Featured Programs:

In our online Optician Training courses, you'll develop the foundational knowledge and hands-on skills to work as an optician in an optometrist office, retail optical business, or eye clinic. You'll cover fundamental topics to help you assist patients in selecting and fitting eye wear, and eye care in general. You'll also prepare to sit for industry certification exams
Selected Campus Locations:
Selected Programs:

Optician Education Requirements and Training
To receive formal training in opticianry in Michigan, you may want to explore course offerings from certain vocational schools and community colleges. Opticianry programs include a one-year certificate course and two-year associate's degree program. Programs offer students both classwork and hands-on training in opticianry. Areas covered during training include optical theory, eye physiology and lens diagnostics. Students also learn how to interpret optical prescriptions, take eye measurements, and fit eyewear. The Michigan Board of Optometry maintains a list of board-approved programs accredited by the Council of Optometric Education (COPE). The board also maintains a board-approved list of schools of optometry. When considering prospective schools for training, it is best to check with the board to verify an institution's status.
Licensed Optician Requirements in Michigan
Licensing to practice for opticians in Michigan is granted by the Department of Licensing and Regulatory Affairs, Bureau of Professional Licensing, Licensing Division. In order to apply for licensure, an applicant must have graduated from an accredited program. Accreditation is performed by the Accreditation Council on Optometric Education (ACOE) of the American Optometric Association (AOA). Licensure requirements also stipulate that applicants must have passed all sections of the exam administered by the National Board of Examiners in Optometry (NBEO). In addition, applicants must have successfully taken the Michigan Optometry Law and Rules exam.
Optician School and Continuing Education
Continuing education is a requirement established by the Michigan Board of Optometry as part of the license renewal process. At least 40 hours of continuing education credits must be earned in the two-year period before the current license expires. Specific courses or programs that qualify for continuing education are specified by the board, with at least one hour dedicated to pain and symptom management. Courses that qualify for continuing education may fall within behavior management, behavior modification, clinical applications and drug interactions, pharmacology, psychology of pain, and stress management.
Optician Salary in Michigan
Average annual earnings for opticians in Michigan are $44,000. Average earnings in large metropolitans, such as Ann Arbor, Detroit, Grand Rapids, Sterling Heights, and Warren, are much higher, and exceed the state average of $44,000. Practicing opticians in Michigan who hold an associate's degree from an accredited program, in addition to having ABO and NCLE certifications, can look forward to better job prospects.
Resources
Opticians Association of Michigan