If you're seeking a career in Minnesota's eye health sector, you may want to consider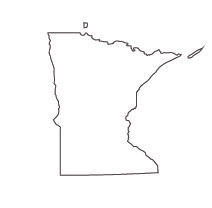 becoming an optician. Opticians in Minnesota enjoy a fully engaging and rewarding career, attending to the various eyewear needs of customers. This includes interpreting prescription eyewear, fitting and adjusting eyewear, repairing optical devices, and educating customers about eye care. As an optician, you also require a fair amount of business knowledge to efficiently handle sales and inventory. Below are some key steps and resources to help you prepare for practice as an optician in Minnesota.
Sponsored Listings
Optician Education Requirements in Minnesota
In order to enroll for a formal education program in optometry, applicants must have earned a high school diploma or equivalent. Schools offering training programs in opticianry are found in Minneapolis and Saint Paul. Both certificate and associate's degree programs are available. Certificate programs are designed to be completed in one year, while associate's degree programs take two years to complete. Students receive training in classroom instruction as well as practical opticianry skills. Key areas covered during coursework include optical theory, eye physiology and lens management. Students also learn about business management to prepare them to handle the business aspects involved in opticianry. The clinical component of training allows students to build vital skills in addressing customers' eyewear concerns. It is important to select an optometry school that has been approved by the Minnesota Board of Optometry.
Featured Programs:

In our online Optician Training courses, you'll develop the foundational knowledge and hands-on skills to work as an optician in an optometrist office, retail optical business, or eye clinic. You'll cover fundamental topics to help you assist patients in selecting and fitting eye wear, and eye care in general. You'll also prepare to sit for industry certification exams
Selected Campus Locations:
Selected Programs:

Optician School and Certification Requirements
In order to practice in Minnesota, the Minnesota Board of Optometry requires you to have successfully taken all four sections of the National Board of Examiners in Optometry (NBEO) exam. The board uses the exam as a certification procedure at state level. However, Minnesota opticians can also apply for national certification to boost their professional development. The American Board of Opticianry (ABO) and National Contact Lens Examiners (NCLE) offer national certification exams.
Licensed Optician Requirements in Minnesota
The Minnesota Board of Optometry requires all candidates for licensure to have completed their training in a board-approved school. Applicants must ensure that score results of all sections of the National Board of Examiners in Optometry (NBEO) exam are sent directly to the office of the Minnesota Board of Optometry. Candidates for licensure are also required to take the Minnesota Law Exam. The exam can be taken online or at the offices of the board, by appointment. Licenses are issued to successful applicants within 48 hours of successful validation of all supporting documentation as well as other requirements.
Optician School and Continuing Education
Continuing education is a standard requirement in order to maintain an active license in Minnesota. The Minnesota Board of Optometry requires applicants for license renewal to have completed a specified amount of continuing education credits. A two-year continuing education cycle has been set by the board. Applicants should have earned 40 credits through practice management, via distance learning or through the Internet, or through volunteer services.
Optician Salary in Minnesota
The median annual salary for opticians in Minnesota is about $45,000. Salaries vary widely across the state, with larger cities, such as Minneapolis, Saint Paul and Rochester being the top-paying areas. Opticians working in smaller towns earn considerably lower salaries, in the range of $30,000 to $33,000.
Resources
American Board of Opticianry (ABO) and National Contact Lens Examiners (NCLE)
Minnesota Association of Optometrists and Opticians
Minnesota Optometric Association