Opticians in Mississippi design, fit, measure, and cut lenses for frames according to the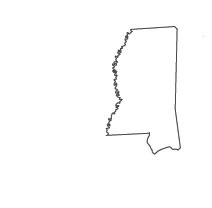 prescription written by the optometrist. This versatile role interacts with clients and customers by assisting in lens and frame selection, measurements and preparation, and creation of new glasses. They also perform adjustments to ensure the frame and lens fit perfectly, and may also assist with ordering and choosing contact lenses in some cases. This role requires as much technical aptitude as it does customer service and business savvy, making it a unique career option for anyone who chooses it.
Sponsored Listings
Generally, opticians will complete an apprenticeship and training program with an employer, allowing them to become certified as a dispensing optician. They are required to pass exams from the American Board of Optometry as well as National Contact Lens Examiners. The role is diverse, covering everything from customer service to mathematics, computer and technology use, and actual work cutting lenses and making glasses for various patients.
Featured Programs:

In our online Optician Training courses, you'll develop the foundational knowledge and hands-on skills to work as an optician in an optometrist office, retail optical business, or eye clinic. You'll cover fundamental topics to help you assist patients in selecting and fitting eye wear, and eye care in general. You'll also prepare to sit for industry certification exams
Selected Campus Locations:
Selected Programs:

Optician Education Requirements in Mississippi
Mississippi is one of about 22 states that does not actually have legislation on a state level regarding the training and certification of opticians. Typically, this means that the employer is allowed to determine what expectations and requirements will be for opticians and apprentice opticians as they begin their careers. Keep in mind, of course, that even though the state does not require it, many optical businesses will mandate that their employees complete training and get certified in their field.
In fact, according to recent studies, more than 75% of employers prefer licensed candidates to those who have no formal education or certification. There are a number of schools that offer optician training programs and educational resources, including many online programs and self-study courses for those who wish to move at their own pace. Many states and organizations also host various conventions throughout the year, which is a great place to further your education and network in this field.
Optician School and Certification Requirements
As stated above, becoming certified requires passing two exams that cover all areas of spectacle lens and contact lens prescription filling, making, and dispensing. Some employers might only want to train their Mississippi opticians on specific tasks or areas of work, so it may be up to you to seek out certification on your own. Certification is available for basic, advanced, or master's level professionals, with exams available for all levels of professionals. Although it is not required in all states, the ABO recommends certification.
The Mississippi Association of Dispensing Opticians has resources available to assist with training and certification, including plenty of educational tools to help you study. Usually, an apprenticeship program will lead up to certification, but you can also seek it on your own.
Getting certified includes:
Studying the field of optometry as it relates to dispensing and creation of lenses.
On-the-job training or apprenticeships to develop and perfect technical skills and practical application.
Taking (and passing) the ABO and NCLE exam at the appropriate level.
To become certified, opticians must pass two exams:
National Opticianry Competency Exam
Contact Lens Registry Exam
Exam costs vary, but many employers that have apprenticeship and training programs will cover those costs in order to get their employees licensed, so be sure to inquire about that if you are already working in the field. The exams are offered twice annually, and are taken on a computer. Former education and experience is helpful in passing these exams, but it is not a requirement.
The training and certification in this field will cover prescription analysis and interpretation, fitting and dispensing glasses and lenses, and using equipment in the optometry industry. Other areas covered include patient education, fit and evaluation of contact lenses, contact lens dispensing, and administrative functions. All required forms are available on the American Board of Optometry (ABO) website.
Licensed Optician Requirements in Mississippi
Although Mississippi does not have any formal licensing requirements on the books for opticians, it is always better to be certified than not. Since there is no statewide legislation, it is usually up to employers to choose how and whether their employees will be certified and licensed in their field. Some will require it. Others might suggest it as a benefit for future income potential and career growth. Some optical employers might not require certification at all, but they will definitely pay more if you are licensed.
MADO has plenty of resources available to help opticians get the education they need before taking the exams to become licensed in the state of Mississippi. They can also provide further insight as to the value of a formal certification, even though it isn't on the books as a requirement in this state.
Optician Salary in Mississippi
The average salary for an optician in Mississippi is between $21,000 and $31,000 annually. This will vary, however, depending on the exact location and type of employment that is obtained. The average entry-level wage for a dispensing optician is about $15.00 per hour. Those who have more experience, education, or training could earn up to $20 per hour for their abilities.
Although the demand and salary is on par with the national average, Mississippi opticians might not make as much as those working in larger metropolitan areas. The career is expected to see growth of about 2% in the next decade, with those working in eye doctors' offices and vision stores having the most opportunity for growth.
Optician School and Continuing Education
Opticians are always going to be learning and evolving as the optical industry does the same. Therefore, you will need to maintain your own skills and education through ongoing training, continuing education programs, and job experience. MADO has a convention every April for those in the state who want to network, learn, and grow in their career. The American Board of Optometry and National Contact Lens Examiners also host OptiCon, which usually takes place in the fall. Here, opticians can learn about the business end of things, spectacle and contact lens trends and technology advancements, and more.
There are also many affordable online training courses that you can take at your own will to increase your skills and education in the field. Again, the state law does not mandate requirements, but employers may have their own. Of course, you can also decide to further your career with ongoing education and training, regardless of what is required or suggested. Regardless, there are plenty of resources available to ensure that opticians in Mississippi are able to provide the best services by getting educated.
Optician Resources
http://www.bls.gov/oes/current/oes292081.htm