To become an optician in Missouri does not require extensive formal training. However,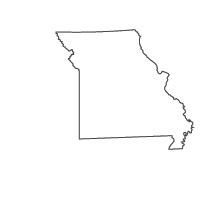 once practicing as an optician in Missouri, you can enjoy a fully engaging and rewarding career, attending to various eyewear needs of customers. As an optician, you will prepare eyewear according to prescription as well as serve customers seeking various types of eyewear. You need to have good communication skills and customer service skills in order to educate customers about eyewear issues. A modest amount of business knowledge is also required to manage business aspects such as maintaining inventory. The steps involved in becoming an optician in Missouri are outlined below.
Sponsored Listings
Optician Education Requirements in Missouri
Most opticians in Missouri acquire their skills through on-the-job training. Some employers offer a two-year apprenticeship program which allows a trainee to build skills in various areas of opticianry. However, formal training to become an optician is offered through various vocational schools and community colleges. Some schools in Missouri offer distance-learning options. Training may consist of certificate programs or associate degree programs. Entry into these programs requires one to have earned a high school diploma or equivalent. Most certificate programs to become an optician in Missouri can be completed in 12 months, while associate degree programs take two years to complete. Training to become an optician includes classroom instruction as well as clinical experience. Coursework covers courses in optical theory, eye physiology, dispensing, and lens technology. Students also take some courses in math and business management. The clinical component teaches students how to use various precision measuring instruments. Some schools in Missouri may offer an internship experience that allows students to engage in supervised clinical work. The Board of Optometry, under the Missouri Division of Professional Registration, maintains a list of accredited optometric degree programs. It is important to select an accredited school for your optician training as this will be considered during application for licensing to practice in Missouri.
Featured Programs:

In our online Optician Training courses, you'll develop the foundational knowledge and hands-on skills to work as an optician in an optometrist office, retail optical business, or eye clinic. You'll cover fundamental topics to help you assist patients in selecting and fitting eye wear, and eye care in general. You'll also prepare to sit for industry certification exams
Selected Campus Locations:
Selected Programs:

Optician School and Certification Requirements
Certification for opticians in Missouri is a voluntary decision as there are no state agencies that enforce certification for the profession. However, being certified assures you of better job prospects. Many employers in Missouri pay credentialed opticians significantly more than their non-credentialed counterparts. You can apply for nationally recognized credentials from the American Board of Opticianry (ABO) and National Contact Lens Examiners (NCLE).
Missouri Optician Certification Requirements
The Board of Optometry issues practicing licenses to qualified opticians. Applicants for licensure must have graduated from a school approved by the board. The board requires applicants for licensure to complete a written examination on Missouri Optometric Law within one year prior to licensing. Candidates must attain a pass mark of at least 75 percent. Applicants for licensure must also be certified by the board as competent in using pharmaceutical agents as per state guidelines.
Optician Salary in Missouri
The lowest paid opticians in Missouri earn about $21,000, while the top earners draw as much as $52,000. Opticians employed in large metropolitans, such as Kansas City and St. Louis, earn considerably higher salaries than those working in small urban centers. If you hold an associate's degree from an accredited program, and have earned your ABO and NCLE certifications, you can expect brighter job prospects.
Optician School and Continuing Education
To keep your opticianry skills current in Missouri, you will need to renew your ABO and NCLE credentials. This should be done every three years. It is important to seek renewal before the expiry date of the current certification. In addition, practicing opticians must renew their licensing by earning continuing education credits as stipulated by the Board of Optometry.
Resources
American Board of Opticianry (ABO) and National Contact Lens Examiners (NCLE)
Association of Schools and Colleges of Optometry
Commission on Opticianry Accreditation
Missouri Optometric Association