In order to practice as an optician in Montana, you require a valid Montana certificate of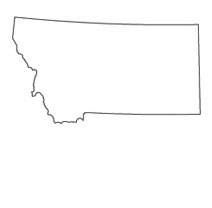 registration, and active Montana license. This certificate is granted to opticians who meet all licensure requirements. Most opticians in Montana work on a full-time basis, although part-time opportunities are also available. The preparation involved in applying for licensure, which allows you to practice as an optician in Montana, is outlined below.
Optician Salary
Optician salaries in Montana vary widely. The median annual salary for the profession is about $33,000. However, opticians earning lower salaries may draw an annual salary of about $21,000, while those in the higher bracket may draw as much a $55,000. Big cities, such as Billings, Great Falls and Missoula, are amongst the high-earning areas for opticians in Montana. In addition, opticians with an associate's degree and those holding the ABO and NCLE certifications tend to attract higher salaries.
Sponsored Listings
Featured Programs:

In our online Optician Training courses, you'll develop the foundational knowledge and hands-on skills to work as an optician in an optometrist office, retail optical business, or eye clinic. You'll cover fundamental topics to help you assist patients in selecting and fitting eye wear, and eye care in general. You'll also prepare to sit for industry certification exams
Selected Campus Locations:
Selected Programs:

Optician Education Requirements in Montana
Many opticians in Montana prepare for the profession through formal training. Others opt to acquire job skills by completing a two-year apprenticeship with a licensed optician. Opticianry programs are offered by some vocational schools and community colleges. You may choose between a one-year certificate program and a two-year associate's degree program. Some schools in Montana offer distance learning options. To enroll in a formal training program, you should have earned a high school diploma or equivalent. Training programs impart opticianry skills to students through coursework and clinical instruction. Areas covered during coursework include theory in optics, eye physiology and lens management. Students also learn about sales and office management practices to prepare them for the business aspects of opticianry. Through supervised clinical work, students gain hands-on experience in areas such measuring customers' eyes, adjusting frames and using precision measuring instruments in eye care.
Optician School and Certification Requirements
Earning industry certifications in Montana is a voluntary decision. However, opticians who earn the nationally recognized credentials stand a better chance of achieving professional success. Once you have completed your training in opticianry, you may want to take the certification exams administered by the American Board of Opticianry (ABO) and National Contact Lens Examiners (NCLE). Credentialed opticians in Montana attract significantly higher salaries than their non-credentialed counterparts. The ABO-NCLE certifications also help to enhance professional development.
Licensed Optician Requirements in Montana
License to practice as an optician in Montana is granted by the Montana Board of Optometry. The board requires applicants to have graduated from an accredited school of optometry, validated by the Association of Regulatory Boards of Optometry (ARBO). Official transcripts from the school should be sent directly to the Montana Board of Optometry. In addition, applicants for licensure are required to have attained a pass score in all four sections of the exam administered by the National Board of Examiners in Optometry (NBEO). All applicants for licensure are expected to have read and understood the statutes set by the Montana Board of Optometry in order to meet professional requirements. Once the application has been duly filed, along with all supporting documents, the approval process takes about 14 days. Once granted a license, an optician can practice for a period of two years.
Optician School and Continuing Education
The Montana Board of Optometry has set a continuing education requirement for all practicing opticians, in order to maintain their licensure. In this regard, opticians must attain 36 credit hours of continuing education every two years. Out of the 36 hours, a maximum of four hours can be in the area of practice management and twelve hours can be done via correspondence course or Internet. ABO-NCLE certified opticians also need to renew their credentials every three years.
Professional Resources
American Board of Opticianry (ABO) and National Contact Lens Examiners (NCLE)
Association of Regulatory Boards of Optometry (ARBO)
Montana Optometric Association