If you are interested in providing vision care in Nebraska, you may want to consider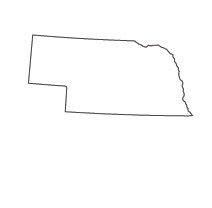 becoming an optician. You need strong communication skills, good customer service skills and should show good manual dexterity. Opticianry services in Nebraska are provided within the practice of optometry, which is regulated by the Nebraska Board of Optometry, within the Nebraska Department of Health and Human Services. Duties for opticians involve examining the eyes in order to prescribe and dispense eyewear and screening vision to identify eye abnormalities. In order to practice as an optician in Nebraska, you have to meet a training requirement and take a licensure exam. Outlined below are key steps to help you prepare for practice in Nebraska.
Sponsored Listings
Optician Education Requirements in Nebraska
To meet the training requirement, you need to enroll for an educational program in a college of optometry. Optometry programs prepare students to diagnose, treat and address problems of the visual system. Applicants to optometry programs must hold a high school diploma and an undergraduate degree. Although various undergraduate programs are acceptable, the curriculum should include subjects from the basic sciences and natural sciences, as well as algebra, communication, composition, computer studies, and psychology. As part of the admission procedure, you are expected to take the Optometry Admission Test (OAT) administered by the Association of Schools and Colleges of Optometry (ASCO). Optometry programs require four years of study beyond an undergraduate education. The curriculum comprises theoretical aspects of visual science, clinical studies and practical phases of optometry. Programs require students to complete a clinical practicum, which allows them to build practical skills in vision care practices. Students who successfully complete the program are awarded the Doctor of Optometry (OD) degree.
Featured Programs:

In our online Optician Training courses, you'll develop the foundational knowledge and hands-on skills to work as an optician in an optometrist office, retail optical business, or eye clinic. You'll cover fundamental topics to help you assist patients in selecting and fitting eye wear, and eye care in general. You'll also prepare to sit for industry certification exams
Selected Campus Locations:
Selected Programs:

Optician School and Certification Requirements
To meet the certification requirement in Nebraska, you need to take the National Board of Examiners in Optometry (NBEO) certification exam. This exam is also used by the Nebraska Board of Optometry for licensure purposes. The certification process aims to establish if candidates hold the requisite knowledge and skills that ensure the provision of efficient and safe vision care services. Areas assessed by the exam include applied basic science, patient assessment and management, and clinical skills. You may check with the NBEO website to find out more about testing dates and test centers.
Licensed Optician Requirements in Nebraska
The Nebraska Board of Optometry requires all applicants for licensure to have graduated from an accredited school of optometry. Applicants are required to have successfully taken the NBEO exam, and attained a pass score in all three parts of the exam, as well as passing the TMOD section. In addition, you are required to take the Nebraska jurisprudence exam, which is an online open book exam, and attain a minimum score of 60 percent. All applicants for licensure are required to present diagnostic and therapeutic certification. A practicing license is issued for two years to applicants who meet all requirements, and must be renewed by August 1st of every even-numbered year.
Optician School and Continuing Education
In order to renew your optometry practicing license in Nebraska, you are required to have earned 44 hours of continuing education within the two-year licensure period. Continuing education may relate to state and national meetings, formal education courses in optometry, home study courses with a testing provision, CPR certification or recertification, and practice management courses. Criteria for acceptable continuing education are outlined by the Nebraska Board of Optometry.
Optician Salary in Nebraska
As the largest cities in Nebraska, Omaha and Lincoln offer the best employment prospects for opticians. The annual salary for the profession in many of Nebraska's cities falls within a range that is close to the national mean of $36,820. In Omaha, which holds a population of about 410,000, many opticians draw an annual salary of between $37,200 and $48,600. In Lincoln, which has a population of about 260,000, the annual salary for most opticians falls between $34,200 and $44,600. Even smaller cities such as Bellevue and Fremont, reflect similar earnings to large cities, where the annual salary ranges between $37,200 and $48,600. The annual salary in Grand Island, Hastings and Kearney, is similar to that of Lincoln, where opticians earn between $34,200 and $44,600. In North Platte, most opticians earn between $35,600 and $46,400.
Professional Resources
Association of Schools and Colleges of Optometry
National Board of Examiners in Optometry (NBEO)
Nebraska Academy of Eye Physicians and Surgeons
Nebraska Department of Health and Human Services
Nebraska Optometric Association