Opticians in New Hampshire enjoy a rewarding career, attending to the various eyewear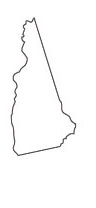 needs of customers. As an optician in New Hampshire, your work will involve fitting eyeglasses and contact lenses, advising customers on the appropriate eyewear to purchase, repairing broken eyewear, and educating customers on how to care for their eyewear. Optician duties also involve business functions such as maintaining sales records and keeping inventory. Other duties may include troubleshooting existing eyewear and manufacturing lenses. Following are some guidelines to help you become an optician in New Hampshire.
Sponsored Listings
Optician Salary
Job prospects for opticians in New Hampshire look bright. An increasingly aging population is expected to create higher demand for eye care services. In addition, New Hampshire is one of the more affluent areas in the US, with strong fashion trends. Eyeglasses are now a huge fashion industry. With upmarket designers constantly changing trends in eye glasses, opticians must keep up with current styles. In large cities such as Manchester, the median annual salary for opticians is about $45,000. Most opticians in Manchester earn an annual salary of between $41,000 and $44,000. Other top-paying areas for opticians in New Hampshire are Nashua, Concord and Dover.
Featured Programs:

In our online Optician Training courses, you'll develop the foundational knowledge and hands-on skills to work as an optician in an optometrist office, retail optical business, or eye clinic. You'll cover fundamental topics to help you assist patients in selecting and fitting eye wear, and eye care in general. You'll also prepare to sit for industry certification exams
Selected Campus Locations:
Selected Programs:

Optician Education Requirements in New Hampshire
Many opticians in New Hampshire prepare for practice by completing an educational program in optometry. If you plan to undergo formal training to become an optician in New Hampshire, you should hold a high school diploma or equivalent. Training programs in opticianry are offered by vocational schools and community colleges. Vocational schools usually offer certificate courses, which take one year to complete. If you prefer a more extensive education in opticianry, you may want to consider programs offered by community colleges. At a community college, you should be prepared to commit two years of learning, which will grant you an associate's degree in opticianry. Students receive instruction on various areas of opticianry, including optical theory, eye physiology and maintenance of lenses. Through clinical instruction, students learn how to take measurements of customers' eyes, fitting and adjusting eyewear, as well as using specialized instruments to repair eyewear. The training also includes a modest amount of business knowledge such as sales and office management practice.
Optician School and Certification Requirements
New Hampshire does not enforce certification for opticians. Practicing opticians are free to obtain national certification from the American Board of Opticianry (ABO) and National Contact Lens Examiners (NCLE). Earning the ABO-NCLE credentials significantly improves your pay prospects and facilitates professional development. Once you earn your ABO-NCLE credentials, you will need to maintain an active status by recertification every three years.
Licensed Optician Requirements in New Hampshire
The New Hampshire Board of Optometry regulates the industry, including issuing of licenses to practicing opticians. Applicants for licensure must have completed a two-year educational program in optometry, in a school accredited by a recognized accrediting body. A written exam administered by the National Board of Examiners in Optometry (NBEO) must be successfully taken by applicants. The New Hampshire Board of Optometry requires applicants to successfully take a board-administered exam to test knowledge of RSA Chapter 327 and the rules of the board. Candidates must attain a pass score of at least 75 percent. Applicants must also pass a clinical proficiency exam administered by the Northeast Regional Clinical Optometric Assessment Testing Service (NERCOATS). Other licensing requirements include two recommendation letters from practicing optometrists who have professional knowledge of the applicant and proof of CPR certification (level C). All practicing opticians in New Hampshire are required to renew their licenses every two years.
Optician School and Continuing Education
In order to maintain active licensure in New Hampshire, opticians must meet a continuing education requirement. Practicing opticians, who are certified to use pharmaceutical agents must earn at least 50 hours of continuing education credits every year, to maintain an active status. At least 20 of these hours can be earned through participating in formal courses, while the rest may be earned through independent study. Opticians who are not certified to use pharmaceutical agents must complete 15 hours of continuing education each year.
Resources
American Board of Opticianry (ABO) and National Contact Lens Examiners (NCLE)
National Board of Examiners in Optometry (NBEO)
New Hampshire Board of Optometry
New Hampshire Opticians Society