As an optician in North Carolina, you can expect a rewarding career, working in a retail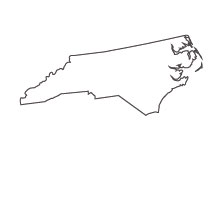 optical store, medical center or optometric office. Your work will involve interpreting lens prescriptions from physicians, measuring eyeglasses for customers, making lenses and fitting them into frames, and adjusting eyewear to fit customers' tastes. Training programs prepare students for both state and national certification exams. Preparing to become an optician in North Carolina requires formal education as well as practical training. The steps outlined below will help you in preparing for a career as an Optician in North Carolina.
Sponsored Listings
Optician Salary
With a median annual salary of about $42,000 in many of the state's major cities, job prospects for opticians in North Carolina are fairly bright. In Charlotte, Durham and Raleigh, the annual salary of opticians ranges between $39,000 and $51,000. In Greensboro, the annual salary falls between $38,000 and $50,000, while in Fayetteville, the annual salary ranges between $36,000 and $47,000.
Featured Programs:

In our online Optician Training courses, you'll develop the foundational knowledge and hands-on skills to work as an optician in an optometrist office, retail optical business, or eye clinic. You'll cover fundamental topics to help you assist patients in selecting and fitting eye wear, and eye care in general. You'll also prepare to sit for industry certification exams
Selected Campus Locations:
Selected Programs:

Optician Education Requirements in North Carolina
North Carolina residents have two options in training to become an optician. One option requires completion of an apprenticeship at a board-approved establishment. An apprentice takes three-and-a-half years to complete. The apprenticeship option also incorporates an opticianry certificate program. The other option is take an associate's degree in opticianry. Training programs equip students with technical skills in all areas of opticianry, including surfacing, benchwork and dispensing. Surfacing allows students to build practical skills in blocking, polishing and inspecting of both plastic and glass lenses. During benchwork, students learn the different types of beveling, heat treating, tinting, and mounting techniques. Dispensing teaches students how to measure, adapt and fit eyeglasses and contact lenses. Subjects covered during coursework include anatomy, eye physiology, math for opticians, ophthalmic lab concepts, and optical dispensing. Students also take coursework in customer relations and business to prepare them for the working environment. A good program is one that incorporates a practicum experience for students. During a practicum, students have the opportunity to apply skills acquired in class, in a real-world setting. Some programs make arrangements for practicum activities with retail optical outlets, medical centers or convalescent centers. When selecting an educational program, it is best to ensure that it is accredited by the Commission on Opticianry Accreditation. Training programs should also be approved by the North Carolina State Board of Opticians.
Optician Internship Requirements in North Carolina
The North Carolina State Board of Opticians has a practical training requirement in applying for licensure as a dispensing optician. Whether you choose to undergo a three-and-a-half year apprenticeship, or opt for a two-year associate's degree program, you must complete a board-approved internship before applying for a license. Topics covered during the internship include assembly of eyewear, repair, fitting, record keeping, and maintenance of contact lenses. The six-month internship helps to validate the technical skills acquired during training.
Licensed Optician Requirements
Upon completion of formal training, you can apply for a license to practice as a dispensing optician. The licensure exam is offered twice a year, in March and October. Candidates are examined on various areas, including anatomy of the eye, application of optical manufacturing, contact lenses, eyeglasses, measurements of the face, and ophthalmic lenses. Once granted a license to practice, it remains valid for one year. Licenses expire automatically on the 1st of January every year. Renewal of licenses can be done prior to the expiry date.
Optician School and Continuing Education in North Carolina
The North Carolina State Board of Opticians enforces a continuing education requirement for licensed opticians. In order to renew licensure, practicing opticians must demonstrate attendance of at least eight hours of continuing education. The board maintains a list of continuing education seminars scheduled for different dates during the year. Participants are required to obtain a certificate of attendance, which must be submitted along with the application for renewal of license.
Resources
Commission on Opticianry Accreditation
North Carolina Opticians Association
North Carolina Optometric Society