Steps to Become an Optician in Ohio
As an optician in Ohio, you will fit eyeglasses or contact lenses, guided by prescriptions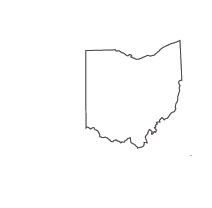 issued by ophthalmologists or optometrists. You need to have good communication skills as your work will also involve obtaining eye use information from patients, as well as advising on appropriate eyewear. Opticians in Ohio regularly find employment in a multitude of settings. Some opticians land jobs in retail outlets while others work for optometrists and ophthalmologists. There are even independent opticians who operate their own business. The possibilities stretch far and wide for opticians in Ohio. To prepare to become an Ohio optician, you need to complete an educational program and meet a certification requirement. In Ohio, the opticianry profession is governed by the Ohio Optical Dispensers Board. The steps outlined below will help you to prepare for practice as an optician in Ohio.
SPONSORED LISTINGS
Featured Program:
With regionally and nationally accredited Penn Foster Career School, it's never been easier to get the online training that will help you take the first step towards becoming an optician. Penn Foster offers an Optician Career Diploma program that will help you begin your career path in assisting optometrists and ophthalmologists:
Ohio Education Requirements
The Ohio Optical Dispensers Board requires applicants for licensure to hold a high school diploma or equivalent. The board offers applicants for licensure four options in meeting the training requirement. You may complete a degree in optical dispensing from a board-approved school. Second, you may complete a two-year apprenticeship with a licensed dispensing optician. Third, you may undergo two years of training and employment with a practicing ophthalmologist licensed by the State Medical Board, or with a licensed optometrist. Fourth, you may complete a military training program with the Tri-Service Optician School, Division of Naval Ophthalmic Support and Training. Various community colleges and universities offer opticianry training programs in Ohio. Some universities offer programs in opticianry at the certificate, associate's degree, master's degree, and doctorate levels. Through coursework and clinical experience, students are prepared to provide expert service as eye care professionals. Areas covered by coursework may include anatomy and physiology of the eyes, optical concepts, laboratory procedures, ophthalmic procedures, and office procedures. Students learn how to conduct vision and eye tests, select and dispense eyewear, and provide contact lens care. Degree programs usually incorporate a practicum, which allows students to validate their technical skills in opticianry. Some schools in Ohio offer a distance learning option. Be sure to select a program from an accredited school as this is a requirement for licensure. The Ohio Optical Dispensers Board maintains a list of approved schools of opticianry.
Ohio Optician Certification Requirements
The Ohio Optical Dispensers Board requires all applicants for licensure to take the certification exams administered by the American Board of Opticianry (ABO) and National Contact Lens Examiners (NCLE). To find out about the ABO-NCLE exam dates and testing centers, you may want to check with the ABO-NCLE website. Once you earn your ABO-NCLE credentials, they remain valid for three years. You are required to earn continuing education credits within the three-year certification period in order to renew the credentials.
Ohio Optician Licensing Requirements
Applicants for licensure are required to have completed formal training in opticianry by taking any of four training options offered by the board. The Ohio Optical Dispensers Board also requires applicants for licensure to take the national certifying exam administered by the ABO-NCLE. All applicants for licensure are required to submit their applications within three years of successfully taking the ABO-NCLE certification exams.
Maintaining Proficiency Through Continuing Education
Meeting a continuing education requirement is mandatory for all applicants seeking renewal of licensure in Ohio. For the continuing education requirement, the Ohio Optical Dispensers Board only recognizes programs offered by the Board, ABO-NCLE programs, the National Examining Board of Ocularists (NEBO), and other providers who meet the nationally recognized accreditation system of continuing education. The board also accepts online courses for continuing education, and maintains a list of approved providers for online education.
Optician Salary
The annual salary for opticians in Ohio's largest cities, such as Cleveland, ranges between $39,000 and $51,000. In Cincinnati and Dayton, the annual salary falls between $38,000 and $50,000, while in Columbus, the annual salary ranges between $38,000 and $51,000. In the smaller cities with a population of 60,000 to 75,000, annual salary compares well with the larger cities. In Canton, the annual salary ranges between $38,000 and $50,000, in Lorain, the annual salary ranges between $37,000 and $49,000, while in Youngstown, opticians earn between $37,000 and $49,000.
Resources
American Board of Opticianry (ABO) and National Contact Lens Examiners (NCLE)
National Examining Board of Ocularists (NEBO)