Pennsylvania's large cities, such as Philadelphia and Pittsburgh, offer many job prospects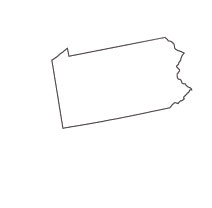 for well-trained and credentialed licensed dispensing opticians. The practice and regulation of the opticianry profession is regulated by the State Board of Optometry. Qualified optometrists and eligible licensees obtain their initial licensure from the board. In order to apply for a practicing license in Pennsylvania, you need to have successfully completed a formal training program, as well as achieve passing scores in the national certifying exam. The exact steps that will help you to prepare for licensure in Pennsylvania are outlined below.
Sponsored Listings
Featured Programs:

In our online Optician Training courses, you'll develop the foundational knowledge and hands-on skills to work as an optician in an optometrist office, retail optical business, or eye clinic. You'll cover fundamental topics to help you assist patients in selecting and fitting eye wear, and eye care in general. You'll also prepare to sit for industry certification exams
Selected Campus Locations:
Selected Programs:

Optician Education Requirements in Pennsylvania
In order to enroll for a formal training program in opticianry in Pennsylvania, you must hold a high school diploma or equivalent. Educational programs are offered by various vocational schools, community colleges and universities. Certificate programs take a shorter duration to complete, usually about one year. If you prefer to earn an associate's degree, you need to check program availability from community colleges. A few schools in Pennsylvania offer a four-year degree in opticianry, to prepare students for licensure and practice. Training programs equip students with knowledge and skills in coursework as well as clinical practice. Some of the courses taken by students impart knowledge on the anatomy of the visual system, optical theory, and patient care. To prepare them for the business aspects of the profession, students also take courses in office management practice. Some programs have an internship requirement, which allows students to apply their training in an established optical outlet.
Optician School and Certification Requirements
Once you complete your formal training in opticianry, the Pennsylvania State Board of Optometry requires that you take a certification exam. The exam is used to validate the knowledge and skills of opticians, thus preparing them for seeking licensure. The board uses the National Board of Examiners in Optometry (NBEO) exam for certification purposes. Candidates seeking certification can check with the NBEO website for details on exam dates and testing centers.
Licensed Optician Requirements in Pennsylvania
The State of Pennsylvania does not have a licensing policy for its opticians. Because there are no statewide regulations in place, individual employers are permitted to set their own criteria for the hiring process. This may require an apprenticeship or the procurement of national certification. Nevertheless, certifications from a nationally-accredited organization, such as the ABO or NCLE, are not actual licenses. More than half the states in the U.S. require optician licenses and each has their own process for obtaining one. Pennsylvania is not part of that contingent and there have been no legislative discussions in a public forum to signify that will change anytime in the near future. Since there is no license requirement, opticians are not required to pay any monthly fees or complete any kind of renewal process.
Optician School and Continuing Education
Practicing opticians in Pennsylvania are required to complete 30 hours of continuing education, in order to apply for license renewal. A list of approved continuing education program providers, as well as courses offered, is available at the State Board of Optometry. The board permits no more than 7.5 hours for online and correspondence studies.
Optician Salary in Pennsylvania
If you plan on practicing as an optician in Pittsburgh, you can expect a median annual salary of about $41,000. However, this amount does not include bonus and benefits. Many opticians in Pittsburgh earn between $38,000 and $45,500 in annual salary. In Philadelphia, the annual salary for the profession ranges between $41,500 and $54,000. In Allentown, optician annual salaries fall between $38,500 and $50,000, and in Erie, the annual salary ranges between $37,000 and $48,500. In Reading, opticians earn an annual salary of between $41,000 and $53,000.
Professional Resources
National Board of Examiners in Optometry (NBEO)
Pennsylvania Optometric Association