Practicing as an optician in Rhode Island will allow you to not only dispense and fit eye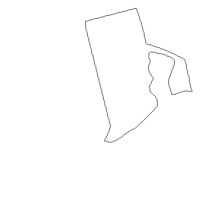 wear, but also lets you venture into a sales role. More experienced and qualified opticians may want to go into management. Dispensing opticians in Rhode Island fit and fabricate optical frames and lenses, help patients to make decisions on the appropriate frames, and determine the most appropriate lens products for customers. Opticians must also manage the daily business functions of an optical outlet. To become a dispensing optician in Rhode Island, you need to complete a formal education program, take a national certification exam, and complete a regional practical exam.
Sponsored Listings
Featured Programs:

In our online Optician Training courses, you'll develop the foundational knowledge and hands-on skills to work as an optician in an optometrist office, retail optical business, or eye clinic. You'll cover fundamental topics to help you assist patients in selecting and fitting eye wear, and eye care in general. You'll also prepare to sit for industry certification exams
Selected Campus Locations:
Selected Programs:

Optician Education Requirements in Rhode Island
Opticianry training programs in Rhode Island prepare students for licensure and employment as opticians. Applicants for opticianry training programs in Rhode Island must have earned a high school diploma or equivalent. Schools may require completion of certain prerequisites such as college algebra. Opticianry educational programs are offered by select vocational schools and community colleges. You may choose between certificate programs offered by vocational schools, or opt to pursue a two-year associate's degree program, offered by community colleges. Through the training, students receive extensive grounding in optical theory and other areas of vision science. Courses covered include anatomy and physiology of the eyes, college trigonometry, ophthalmic dispensing, and maintenance of contact lenses. Students also learn about optical business management. The training incorporates a laboratory experience and clinical work, which allow students to build technical as well as practical skills in opticianry.
Optician School and Certification Requirements
Upon completion of opticianry training in Rhode Island, you need to take a certification exam to validate your skills and knowledge. The Rhode Island Board of Opticianry requires opticians to take the National Opticianry Competency Examination, which is administered by the American Board of Opticianry (ABO) and National Contact Lens Examiners (NCLE). Candidates who successfully take the exam can proceed to take a board-administered practical exam.
Licensed Optician Requirements in Rhode Island
Licensing requirements for opticians are determined by the Rhode Island Board of Opticianry. All applicants for licensure must have completed a board-approved training program. The board provides two options in meeting the training requirement. Applicants for licensure may choose to complete a two-year opticianry program from an accredited school. Upon completion of an educational program in opticianry, you must apply to take the ABO-NCLE certification exam.
Candidates are also required to take a board-administered practical exam. The exam is given twice a year, in May and November. Alternatively, you may choose to complete a two-year apprenticeship program. However, since Rhode Island does not offer apprenticeship programs, you would have to seek such training from other states.
Optician School and Continuing Education
Once granted a practicing license, it remains valid for two years. Applicants for license renewal must meet a continuing education requirement set by the Rhode Island Board of Opticianry. All practicing opticians must earn at least 12 hours of clinical courses during each licensure period. One of the 12 hours must be in approved management and marketing courses. Continuing education courses must meet the guidelines set by the American Board of Opticianry
Optician Salary in Rhode Island
The opticianry profession pays well in Rhode Island, with some of the highest earnings occurring in Providence, Warwick and Cranston. The median annual salary for the profession in these cities is about $44,800, with many opticians earning an annual salary of between $41,400 and $54,000. Even in smaller cities with a population of about 33,000, such as Cumberland and North Providence, annual earnings for the profession range between $41,000 and $54,000.
Resources
American Board of Opticianry (ABO) and National Contact Lens Examiners (NCLE)
Rhode Island Optometric Association