If you plan to practice as an optician in South Dakota, you must meet minimum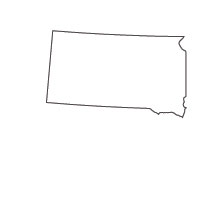 educational and certification requirements. The South Dakota Board of Examiners in Optometry governs the practice of the profession, including issuance of licensure. To prepare for practice, you need to complete a formal opticianry educational program and take certification exams. The steps to follow in preparing for practice in South Dakota are outlined below.
Sponsored Listings
Featured Programs:

In our online Optician Training courses, you'll develop the foundational knowledge and hands-on skills to work as an optician in an optometrist office, retail optical business, or eye clinic. You'll cover fundamental topics to help you assist patients in selecting and fitting eye wear, and eye care in general. You'll also prepare to sit for industry certification exams
Selected Campus Locations:
Selected Programs:

Optician Education Requirements in South Dakota
Opticianry educational programs in South Dakota are offered by a few vocational schools and some community colleges. In order to enroll in training programs, you must have earned your high school diploma or equivalent. Vocational schools offer certificate programs, which take one year to complete. More intensive training for the opticianry profession is offered by community colleges, which offer a two-year associate's degree program. The curriculum includes coursework, laboratory work and clinical experience. You will learn about many areas in vision management, including optical concepts, eye physiology, optical theory, lens management, and ophthalmic procedures. Programs also equip students with business knowledge, to prepare them for the business functions in an optical outlet. An internship experience allows students to build practical experience in areas such as taking measurements of customers' eyes and adjusting frames according to customer specifications.
Optician School and Certification Requirements
Certification is a requirement in South Dakota for opticians who have completed formal training. The South Dakota Board of Examiners in Optometry requires graduates of opticianry educational programs to take a national certification exam administered by the National Board of Examiners in Optometry (NBEO). The exam assesses candidates' knowledge of applied basic science, patient assessment and management, and clinical skills. Candidates who successfully take the exam are certified for entry-level practice as opticians.
Licensed Optician Requirements in South Dakota
Licensing for practice in South Dakota is performed by the South Dakota Board of Examiners in Optometry. When applying for licensure, you must have successfully taken the NBEO national certification exam. Scores from Parts I, II and III, as well as the TMOD section must be submitted directly to the state board from the NBEO. The state board also requires applicants to take the South Dakota Law and Ethics exam, which may be done in conjunction with the NBEO exam. You may check with the NBEO website to find out about the exam schedule.
Optician School and Continuing Education
As a practicing optician in South Dakota, your license remains valid for three years. Licensure renewal requires completion of 45 hours of continuing education. Each year, the South Dakota Board of Examiners in Optometry makes available at least 12 hours of continuing education courses. Opticians who use pharmaceutical agents for diagnostic or therapeutic purposes are required to complete five hours annually in the diagnosis and treatment of ocular disease. The board permits a maximum of five hours of continuing education through self-directed learning.
Optician Salary in South Dakota
The median annual salary for opticians working in Sioux Falls, the capital city, is about $33,000. Most opticians working in Sioux Falls earn between $31,000 and $40,000. In Rapid Falls, the earnings are much higher, even though the city's population is less than half of the population in Sioux Falls. Opticians in Rapid Falls draw an annual salary of between $36,000 and $47,000. If you plan on working in the smaller cities, such as Aberdeen and Pierre, the annual salary ranges between $31,000 and $40,000.
Resources
National Board of Examiners in Optometry (NBEO)
South Dakota Board of Examiners in Optometry
South Dakota Department of Health