Tennessee offers bright prospects for a career as a dispensing optician, partly due to the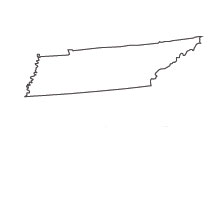 high population in many areas of the state. Large cities, such as Memphis and Nashville, with populations in excess of 530,000, create more demand for opticianry services. If you plan to practice as an optician in Tennessee, you must meet a formal training requirement as well as meet certification requirements. Outlined below are key steps to help you accomplish your career preparation.
Optician Education Requirements in Tennessee
Training to become an optician in Tennessee can be achieved by taking either of two routes offered by the Tennessee Board of Opticianry. You may choose to enroll for a two-year board-approved opticianry program, or you may register for the three-year Tennessee Apprenticeship Training Program. Two-year opticianry programs are offered by select community colleges in Tennessee, which award an associate's degree upon completion. Programs have general education requirements as well as opticianry course requirements. The curriculum includes anatomy and physiology of the eye, contact lens maintenance, geometric optics, ophthalmic dispensing, and opticianry concepts. Programs also incorporate a practicum experience, which involves a supervised fieldwork in a licensed optical outlet. It is important to select a program that is accredited by the Commission on Opticianry Accreditation (COA). Apprenticeships must be completed under the supervision of a licensed optician, optometrist or ophthalmologist. If you opt for the apprenticeship option, you must also complete 5,250 hours of full-time or part-time opticianry education.
Sponsored Listings
Featured Programs:

In our online Optician Training courses, you'll develop the foundational knowledge and hands-on skills to work as an optician in an optometrist office, retail optical business, or eye clinic. You'll cover fundamental topics to help you assist patients in selecting and fitting eye wear, and eye care in general. You'll also prepare to sit for industry certification exams
Selected Campus Locations:
Selected Programs:

Optician School and Certification Requirements
Upon completion of formal training, the Tennessee Board of Dispensing Opticians requires opticians to take a national certification exam. The exam is given by the American Board of Opticianry and National Contact Lens Examiners (ABO-NCLE). Areas tested by the exam include diagnostic fitting; dispensing; instrumentation for measurement and observation; ocular anatomy, physiology and pathology; ophthalmic optics; ophthalmic products; and refractive errors. The ABO-NCLE website provides information on exam dates and testing centers.
Licensed Optician Requirements in Tennessee
In order to apply for a license as a dispensing optician in Tennessee, you must meet a formal training requirement. Applicants have two options in meeting this requirement. You must have completed a two-year board-approved opticianry program, or you may opt to complete a three-year apprenticeship training program. The Tennessee Board of Opticianry requires applicants for licensure to have successfully taken the ABO-NCLE exams. Applicants are also required to take a practical exam administered by the National Commission of State Opticianry Regulatory Boards (NCSORB). The exam assesses the ability of candidates to perform practical tasks in the practice of opticianry.
Optician School and Continuing Education
The Tennessee Board of Dispensing Opticians requires a minimum number of continuing education units to be completed during each year of licensure. As a practicing dispensing optician, you must complete four hours in spectacles, at least two contact lens hours, but not to exceed four hours, and one hour of ethics and jurisprudence. The board allows two hours for optional courses. You must obtain prior approval from the board before you sign up for any continuing education course. The board also maintains a list of approved courses. In-house training courses and correspondence courses are not permitted by the board for continuing education.
Optician Salary in Tennessee
Tennessee's large cities hold some of the highest city populations in the US. The median annual salary in Memphis and Nashville is about $40,500, with many opticians earning between $37,500 and $49,000. The median annual salary for the profession in Knoxville is about $37,800, with many opticians earning between $35,000 and $46,000. Annual salaries in Chattanooga are comparatively higher, with most opticians earning between $35,700 and $46,600. Opticians in Clarksville earn between $35,400 and $46,200 annually, while the annual salary in Jackson falls between $37,400 and $48,800.
Resources
American Board of Opticianry and National Contact Lens Examiners (ABO-NCLE)
Commission on Opticianry Accreditation (COA)
National Commission of State Opticianry Regulatory Boards (NCSORB)
Tennessee Department of Health
Tennessee Dispensing Opticians Association
Tennessee Dispensing Technicians Association