The practice of vision care in West Virginia is regulated by the West Virginia Board of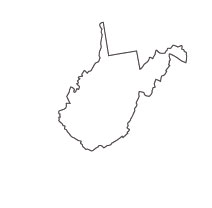 Optometry. As an optician in West Virginia, you will design and verify eyeglasses and contact lenses, as well as fit customers with eyewear. Your work will also involve adjusting and repairing a wide range of optical devices. Your ultimate objective as an optician is to ensure that you customers enjoy sharp vision, while looking attractive in eyewear of their choice. To practice as an optician in West Virginia, the board requires you to meet a minimum educational requirement, as well as meet licensure requirements. The steps outlined below will help you prepare for practice as an optician in West Virginia.
Sponsored Listings
Optician Education Requirements in West Virginia
The West Virginia Board of Optometry has a minimum training requirement for opticians, which stipulates graduation from an optometry school. An applicant for an optometry educational program must have earned a high school diploma. Optometry programs prepare students to provide safe and efficient service in vision care. The curriculum includes anatomy and physiology of the eye, contact lenses, geometric optics, optical theory, and optics of ophthalmic lenses. Training involves attending optometric clinics, which allow students to build vital clinical skills for practice. This includes examining patients, and fitting and dispensing eyewear. By using specialized eyewear instruments, students also acquire technical skills to be applied in repairing eyewear. Educational programs must be accredited by the Accreditation Council on Optometry Education.
Optician School and Certification Requirements
Opticians in West Virginia are required to undergo a certification process, which involves taking an exam administered by the National Board of Examiners in Optometry (NBEO). The NBEO exam assesses candidates' knowledge in applied basic science, patient assessment and management, clinical skills, and treatment and management of ocular disease. Candidates must attain a pass score in all four sections of the exam, as well as passing the injection exam. You may check with the NBEO website for information on the exam schedule.
Licensed Optician Requirements in West Virginia
Meeting licensure requirements in West Virginia entails successfully taking the NBEO exam. Candidates must attain a pass score set by the board, in order to qualify for licensure. Qualifying for licensure also entails taking the state law exam. Once issued with a practicing license, it remains active for one year. Licenses are issued for one year, with an expiry date of June 30th each year.
Optician School and Continuing Education
The West Virginia Board of Optometry requires practicing opticians to renew their licenses by July 1st each year. To qualify for license renewal, you are required to complete 43 hours of continuing education, every two-year cycle. A minimum of 12 hours must be earned in pharmacology or therapeutics, and a maximum of six hours in practice management. The board permits up to 10 hours to be earned through correspondence or Internet.
Optician Salary in West Virginia
The annual salary for opticians in Charleston falls between $34,600 and $45,100. In Huntington, annual salaries range between $33,000 and $43,000, while in Parkersburg and Morgantown, opticians earn between $34,100 and $44,500 annually. However, these figures do not include bonuses and other benefits, which can push annual earnings upwards significantly.
Resources
Accreditation Council on Optometry Education
National Board of Examiners in Optometry (NBEO)
West Virginia Board of Optometry