The Wyoming Board of Examiners in Optometry regulates the practice of opticianry in the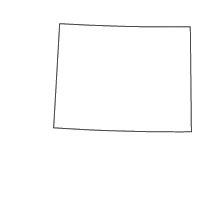 state. To ensure efficient and safe service, the board has set a minimum educational requirement for those preparing for practice. All those preparing to enter the opticianry profession are required to complete a four-year educational program in optometry. In addition, you also need to seek licensure from the board. To help you in preparing for practice as an optician in Wyoming, you may refer to the steps outlined below.
Sponsored Listings
Featured Programs:

In our online Optician Training courses, you'll develop the foundational knowledge and hands-on skills to work as an optician in an optometrist office, retail optical business, or eye clinic. You'll cover fundamental topics to help you assist patients in selecting and fitting eye wear, and eye care in general. You'll also prepare to sit for industry certification exams
Selected Campus Locations:
Selected Programs:

Optician Education Requirements in Wyoming
To qualify for opticianry practice in Wyoming, you need to meet a training requirement, as established by the Wyoming Board of Examiners in Optometry. Applicants for licensure must have completed a four-year optometry educational program. Enrolling in an optometry program requires completion of an undergraduate degree. Undergraduate studies foster an all-round educational experience, which is crucial in pursuing opticianry studies. Various undergraduate programs are acceptable as a prerequisite to enrolling in an optometry school. However, programs must aim to build general knowledge by focusing on communication, humanities, mathematics, and social sciences. The optometry curriculum comprises several courses in vision care, including optical theory, anatomy and physiology of the eye, geometric optics, ophthalmic theory, and contact lenses. Training also focuses on technical work and clinical practice. Through the practical knowledge gained, students are prepared to repair eyewear and efficiently dispense eye glasses and contact lenses. Schools must be accredited by an agency recognized by the Council on Post-Secondary Accreditation, the US Department of Education or the Council on Higher Education Accreditation (CHEA).
Optician School and Certification Requirements
The Wyoming Board of Examiners in Optometry uses the National Board of Examiners in Optometry (NBEO) exam as a certification mechanism for opticians seeking to practice in the state. Candidates are required to attain a minimum pass score in Part I, II and III of the NBEO exam. To find out about the registration process and exam schedule, you may check with the NBEO website.
Licensed Optician Requirements in Wyoming
To qualify for licensure in Wyoming, you need to have graduated from an approved optometry school. Opticians who meet the minimum educational requirement may proceed to apply for licensure. Taking the NBEO exam is a mandatory licensure procedure. Candidates must achieve a pass score in the three parts of the exam. The Wyoming Board of Examiners in Optometry also requires applicants for licensure to take the state exam, which is given once a year. Candidates must attain a minimum score of 75 percent in all subjects covered by the exam.
Optician School and Continuing Education
As a condition of licensure renewal, practicing opticians are required to complete 40 hours of continuing education, every two years. Out of these hours, no more than six hours shall be in the area of practice management. The board permits up to six hours of continuing education through correspondence or Internet. Continuing education programs must be recognized by the American Academy of Optometry, American Optometric Association or its state associations or the Council on Optometric Practitioner Education (COPE).
Optician Salary in Wyoming
The annual salary for opticians in Cheyenne falls between $35,600 and $46,400. In Casper, Gillette and Laramie, annual salaries range between $35,900 and $46,900, while in Rock Springs, opticians earn between $37,400 and $48,900 annually. However, these figures do not include bonuses and other benefits, which ultimately give a good boost to overall earnings for the profession.
Resources
American Optometric Association
Council on Higher Education Accreditation (CHEA)
Council on Optometric Practitioner Education (COPE)
Wyoming Board of Examiners in Optometry
Wyoming Optometric Association